1982/83 SEASON REVIEW
The summer had seen Trevor Francis move on to ease the financial situation at City, Sampdoria paying £900,000 for the England Striker. Francis later revealed in his book The World To Play For that City had overstretched themselves, his contract was the root of their problems, in an attempt to balance the books visiting players had to buy their own drinks after matches, the telephone was removed from the treatment room, adhesive bandages had to be reused and the chief scout was instructed not to make telephone calls until the cheap rate began. Quite obviously these penny pinching measures were not enough and Francis had to be sold. However the side was bolstered by the Pre-season signings of Graham Baker from Southampton for a fee of £225,000.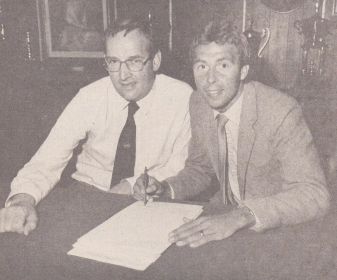 David Cross joined from West Ham for a fee of £135,000, which was set by a tribunal after City offered £50,000 and The Hammers demanded £300,000. Chris Jones came in on a free Transfer from Spurs, and Ian Davies also on a free from Newcastle.
The Summer had also seen a transformation of the Main Stand with a new £1m roof to give more fans a better view of the match.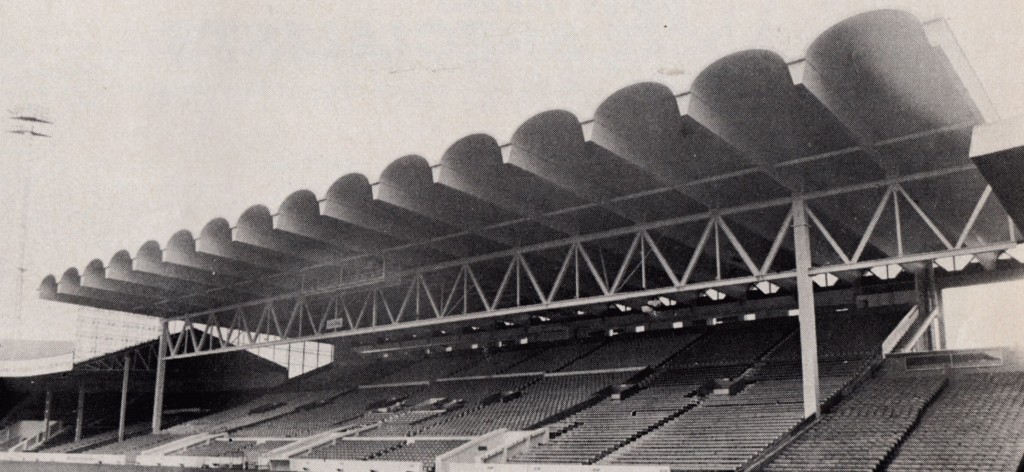 City also announced a new sponsorship deal with Saab worth over £400,000 over two years, Peter Swales made it clear the money would be used more to placate the bank manager rather than to be made available to John Bond for more players. City would also receive a number of free Saab cars for certain officials and if The Blues win the league 13 more will be given to the players.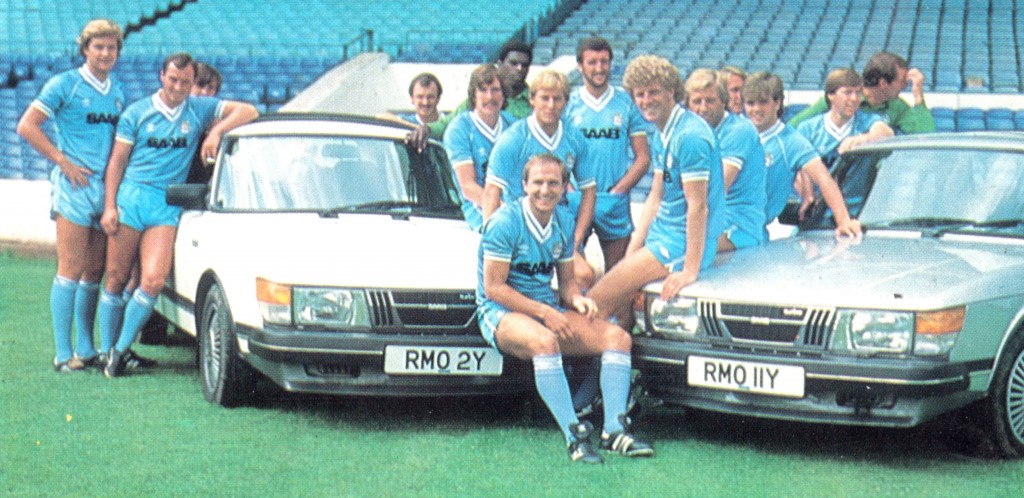 Pre-season saw City play eight friendlies on a European tour. The first game ended in a 2-1 defeat against Lillestroem, then a 3-1 win over Valerengen.
The Blues lost again 2-0 against Hertha Berlin then beat VFL Bochum 3-1. two further 1-0 defeats followed against AEK Athens and Olympiakos. Then City moved on to Spain to play in the Prestigeous Barcelona Tournament where they beat Cologne 9-8 on penalties after the game ended 1-1, and in the final of the tournament City were defeated 3-1 by Brazilian side Internacionale Porto Alegre The season proper opened with a great 2-1 away day victory at Norwich with a debut goal from David Cross, who scored again this time on his Maine Road debut to beat Stoke 1-0.
The Blues made it three wins on the bounce as they beat Watford 1-0 at Maine Road, a game which saw City defender Bobby McDonald replace Joe Corrigan between the sticks as the City custodian was taken off injured after just three minutes.
City's first defeat of the season came at Notts County in a 1-0 reverse, but they were back on track at Tottenham four days later beating the Londoners 2-1, and leaving The Blues equal top of the league on 12 points with Manchester United and Watford.
City then lost at home for the first time losing 1-0 against Aston Villa. The Blues re-signed Nicky Reid after his jaunt with American club Seattle Sounders, but an injury stops him playing in a disastrous defeat at West Ham as Kevin Bond and Asa Hartford are both sent off in a 4-1 defeat.
John Bond then took a strong team for a friendly at Barrow to raise funds for the Alliance League Club, the game ended 2-2..
Back to the First Division and City gained their fifth league win of the season beating Coventry 3-2 at Maine Road.
City then travelled to Springfield Park in the first leg of 2nd Round Milk Cup tie and came away with a 1-1 draw against Division 3 side Wigan.
A 2-1 defeat at Everton in the League was followed by two 2-2 draws at home to Sunderland and away at United in the Manchester Derby. City had also found time to send a team to Sheffield United for a friendly they drew 2-2.
City disposed of Wigan in the Milk Cup beating them 2-0 at Maine Road. Before a good 2-1 home victory against Swansea in the League pushed the Blues up to a respectable sixth in Division 1 just two points behind leaders Liverpool with a quarter of the season gone.
Another friendly match this time at Tranmere saw City win 5-2.
Money was still tight at Maine Road, and so with a chance to temporarily reduce the wage bill, three players went on loan, Aage Hareide to Norwich, Ian Davies to Bury and Steve Kinsey to Chesterfield, who had only recently come back after a loan to Chester.
The Citizens then met Southampton at Maine Road twice in five days, the first was a good 2-0 victory for the Blues in the League, and the second saw Southampton gain a replay with a 1-1 draw in the 3rd Round of the Milk Cup.
The Blues six match unbeaten run then came to an end with a 1-0 defeat at Ipswich in a disappointing performance which was to begin a goal drought for City.
The Blues drew 0-0 at home to Birmingham then let in seven goals without reply as they were knocked out of the Milk Cup at the Dell beaten 4-0 by Southampton, and then Nottingham Forest beat them 3-0 at the City Ground. Meanwhile City grant Chris Jones a free transfer to Crystal Palace having played just three league games for the Blues.
Despite moves away from Maine Road on loan spells, John Bond controversially brought in a player on loan, Peter Bodak from rivals Manchester United.
City stopped the rot with a good 2-1 home win against Arsenal however that was followed by a further defeat, this time 3-1 at Luton. And then a 1-1 draw at home to Brighton.
The Christmas period was a mixed bag for the Blues as they were trounced at Anfield 5-2 by Liverpool but a day later at Maine Road City beat West Brom 2-1 in the last game of 1982.
City started 1983 with three away games without a win, a 2-2 draw at Birmingham, a 2-0 defeat at Watford and then a 0-0 draw at Sunderland in the 3rd Round of the FA Cup.
The Replay at Maine Road saw City beat Sunderland 2-1 to secure a 4th Round tie at Brighton. A few days later Manchester United agree to let on loan Peter Bodak join City permanently on a free transfer.
A fine 4-1 home win against Norwich was followed by a 1-1 draw at Aston Villa. A strong City squad then failed to reach the Semi-Finals in the televised Atari 6 a side tournament.
And then The Blues were dumped out of The FA Cup losing 4-0 at Brighton.
And so with City out of both cups and sitting 11th in the league after 25 games, sensationally it was announced that John Bond and Manchester City had parted company. In an official statement Mr Bond stated "I feel I have done as much as I can do at this club. It would be wrong to stay and risk the chance of everything going sour…
…people have mentioned the restriction on me for spending money, but that's the same situation all over the game… I can have no complaints about the way the Chairman treated me in my time spent at City."
Peter Swales said of Bond "We are two volatile people and we have had our ups and downs… I've talked John out of quitting twice and I was aware of his certain frustrations. But it still came as a shock."
John Benson was promptly promoted from Assistant Manager to Caretaker boss for at least City's next game two days later.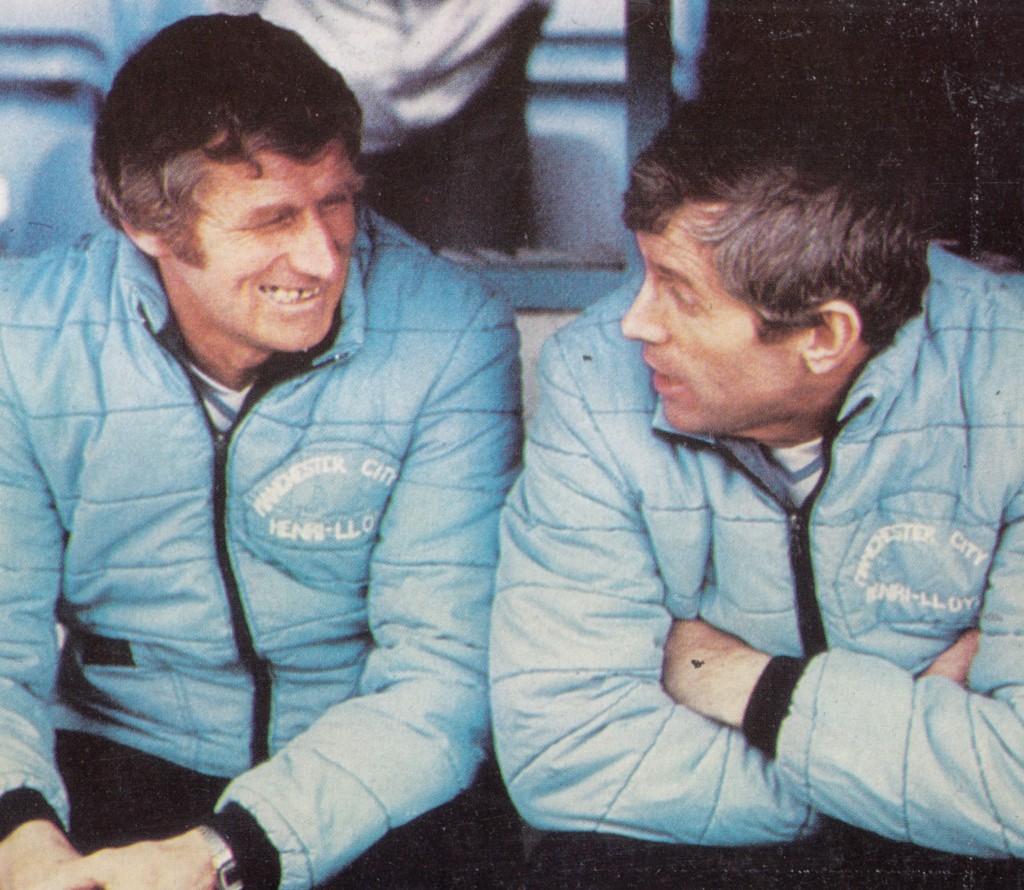 Benson's first game in charge was a 2-2 draw at Maine Road against Tottenham, and shortly after he was appointed as City's thirteenth post-war manager of the club with Tony Book as his assistant. However the Blues' defence was leaking goals like it was going out of business as they travelled to Coventry and were beaten 4-0, City had now conceded ten goals in the last three games.
The poor run continued, City lost 1-0 at home to Notts County which saw post match demonstrations from a small group of supporters calling for Peter Swales resignation, this was followed by a 3-2 away defeat at Sunderland. This was City's tenth away defeat of the season. The Blues had slid alarmingly to 15th in the league, ten points from the relegation zone with still 14 games to play.
Phil Boyer announced that he was retiring from football due to injury after playing 29 times for City.
The Blues were on a downward spiral as they drew at home 0-0 to Everton then lost 2-1 at home to United in the Derby.
With no money to spend John Benson signed free agent Ivan Golac, but two disastrous 4-1 defeats at Swansea and Southampton meant that with just nine games to go City had slumped to 17th in the League just 8 points off the relegation zone. John Benson was at a low ebb stating "The way we are going we won't win another game. I've never used the word relegation before but now things don't look too bright. I'm very concerned… I'm more concerned than the players and that's the biggest disappointment and worry. I don't know what more Tony Book and I can do".
If things could not get any worse Joe Corrigan left the club moving to Seattle Sounders in America for £50,000 after 17 years with the club.
A further home defeat 1-0 to Ipswich and City were now just five points clear of the relegation positions. Some season ticket holders demonstrated about the performance and the club's ominous league position, City chairman Peter Swales said "I won"t resign and run away. I understand the frustration of the fans because, let's face it, we were awful." John Benson, the boss on a slippery slope, contributed "There's enough pride in the dressing room to keep us up. The morale and spirit of the players could eventually save us. Though I do feel that some players have it in their heads that we won't win again".
A rare away win, 2-0 at West Brom gave the City fans hope that they would stay clear of the relegation zone, however a 4-0 home defeat by Liverpool followed by a 1-0 defeat at Stoke pushed City closer to the bottom positions. The first home victory in three months gave City some hope, with a 2-0 win over West Ham. David Cross, City's leading goalscorer then left the club, signing for Vancouver Whitecaps for a fee around £80,000.
At this crucial time of the season it was perhaps not prudent to play a testimonial at Maidstone United for the benefit of Kenny Hill, but this was City, and they did, winning 4-2.
But then a 3-0 defeat at Arsenal left The Blues just one place above the relegation places having played one more game than the three teams below them.
City then disastrously lost 2-1 at home to Nottingham Forest, but a 1-0 victory at Brighton in the penultimate game of the season left City one point above third from bottom Luton, who fate would have it they would play at Maine Road in the last game of the season needing just a point to survive.
It would prove to be a devastating last day of the season at Maine Road for the City faithful, Raddy Antic's deflected shot beat Alex Williams with seven minutes left to give the Hatters the the 1-0 win to keep Luton up. But more importantly City were relegated after 17 years in the top flight. The sight of David Pleat's jig of joy across the pitch at the end of the game still chokes any Blues fan.
Kevin Bond won City's Player of the Year Award and Andy May won the Young player equivalent. A dejected City team went on an end of season tour to the USA where they beat Tampa Bay 1-0 and Fort Lauderdale 4-2.
Dennis Tueart was released on a free