PHIL WOOSNAM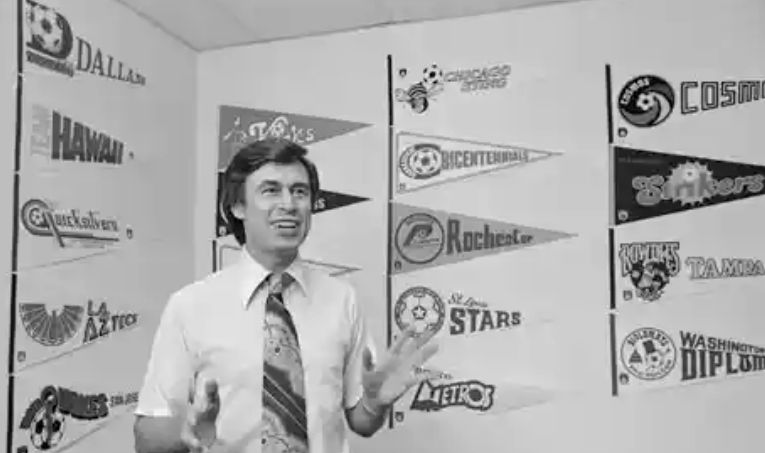 Phil was born in Powys, Wales on 22nd December 1932, into a very notable sporting family, he was the nephew of, possibly the greatest sportsman of the 20th Century, Max Woosnam, and cousin of golfer Ian Woosnam.
Whilst at University he joined City as an amateur and played a few A team and reserve games, before his full first team City career started and ended on 21st February 1953, he was called up into an injury ravaged side for a trip to Cardiff, where the Blues lost 6-0.
He never played for City again, and moved to London to take up a teaching job.
Whilst playing amateur football down south he caught the eye of Leyton Orient, and they signed him on amateur forms in 1954. He went on to make 108 appearances for them scoring 19 goals, all the while he was still in his teaching role.
However in 1958 he signed a professional contract with West Ham United, and played 138 games, scoring 26 goals.
Aston Villa paid £25,000 for his services in 1962, where he ended his English playing career, scoring 24 goals in 106 appearances.
He then emigrated to the USA in 1966, where he became player/coach at the Atlanta Chiefs for a season, before being appointed chief coach of the USA national side.
He was appointed commissioner of the NASL and later played a prominent part in the growth of the New York Cosmos, but in 1982 he lost his role due to the collapse of top flight 'soccer' in the States. However his later work as part of the team that helped broker the 1994 World Cup being held in USA was honoured when he gained a place in the National Soccer Hall of Fame.
In his late 70s he suffered from Alzheimers and prostate cancer and died at the age of 80 on 19th July 2013.
During his playing career Phil also won 17 full international caps for Wales.