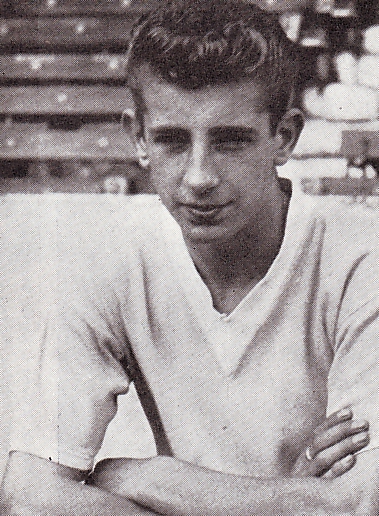 Born 3rd August 1943 in Prestbury
Died 9th January 2008 in Christchurch
City Appearances
League 16 – Goals scored 4
Cup 3 – Goals scored 2
Paul was a striker who joined City as a youth player in 1960, and made his league debut in December 1961.
He tended to play second fiddle at Maine Road behind City's established strikers and therefore decided to move to York City in 1964 for £1,000, where he scored 26 goals in his first season.
Paul moved to Bury for £10,000 in 1966, then moving swiftly to Bradford, Huddersfield, and back to York in 1969 where he stayed for 4 more years.
In 1973 he joined Bornemouth for £12,000 and just five months later moved to Colchester for £8,000 where his career was curtailed due to injury.
Paul died in 2008 from a heart attack.