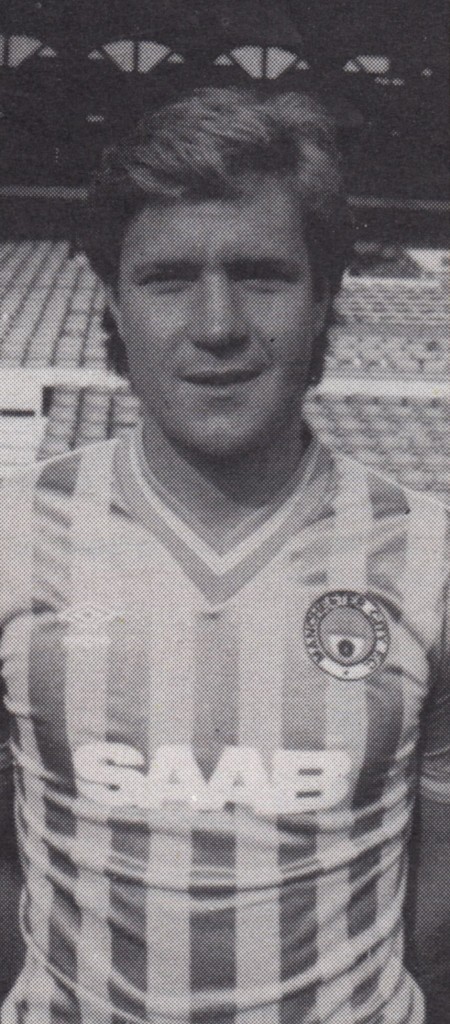 Kevin was a Centre Half born in London on 22nd June 1957.
For most of his playing career not only did he have the pressure of succeeding, but also the pressure of calls of nepotism, with his father being ex player and manager John Bond.
He joined Bournemouth as a youngster in 1972 where his father was the manager. Then when John Bond moved to manage Norwich in 1974 he also moved to Carrow Road.
after 142 appearances for Norwich, in 1981 he moved to Seattle Sounders in the NASL, playing just 30 times before joining up again with his father at Manchester City.
He stayed at Maine Road for three years making 110 appearances and scoring 11 goals, before moving to Southampton, four years later he moved to his first club Bournemnouth, before finishing his playing career at Exeter and Sittingbourne. He retired in 1996 whilst on Dover Athletic's books but didn't make an appearance for them.
He followed his father into management at Stafford Rangers in 1997, however left a year later, taking various coaching positions before a two year management term at Bournemouth in 2008.
He then managed Hong Kong Pegasus for a year in 2016, and currently as of June 2019 he is manager at Southend where he has just signed a two year deal.