GARY BUCKLEY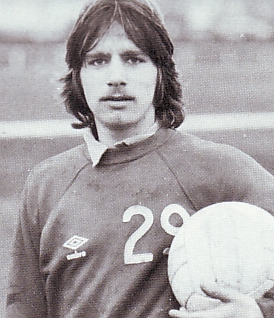 Gary was born in Salford on 3rd March 1961
After regularly appearing for Salford Boys and Greater Manchester Boys he joined City from school in 1976 and graduated through the A and B sides and the reserves until making his debut on 22nd October against Tottenham.
He was a hard working midfielder , but despite youth coach Steve Fleet having confidence in the player when he was 15, saying "he is as advanced as Peter Barnes at the same age," Gary never lived up to his perceived potential at Maine Road.
After a total of eight games (2 of those as a sub) for City he was transferred to Preston in October 1981.
He went on to play 34 times for Preston before a spell at Chorley, in 1983, and then moved to Bury for two years in 1984 where he made 31 appearances . He ended his career back at Chorley in 1986.