CITY 1 MANCHESTER UNITED 2
League Division 1
30th September 1967
Attendance 62,942
Scorers
City Bell(5)
United Charlton (22 & 35)
Ref K Howley
City Mulhearn, Book, Pardoe, Doyle, Heslop,  Oakes, Bowles, Bell, Summerbee, Coleman, Young – sub Horne(70)
United Stepney, Dunne, Burns, Crerand, Foulkes, Stiles, Best, Sadler, Charlton, Law, Kidd – used sub Aston

COLIN BELL SCORES
Almost 63,000 poured into Maine Road to see City take on the reigning champions. City included their new signing, goalkeeper Ken Mulhearn from Stockport County, but only because regular choice Harry Dowd had dislocated a finger in training.
On derby day , Mulhearn arrived at the ground about one and a half hours before the other players, he was so excited. Malcolm Allison spotted him and immediately realised that Mulhearn was very nervous. Allison locked Mulhearn in the medical room until the new goalkeeper had calmed down. When Mulhearn was let out, the other players thought he had only just arrived!
 Mulhearn admitted that he was nervous about playing in front of over 60,000 at Maine Road rather than a couple of thousand at Stockport. He says the only moments of the game he remembers are when Bobby Charlton scored his two first half goals. City had started the game well, Colin Bell scoring after only five minutes, but with typical unpredictability went down 2-1.
FROM JOE MERCER FOOTBALL WITH A SMILE BY GARY JAMES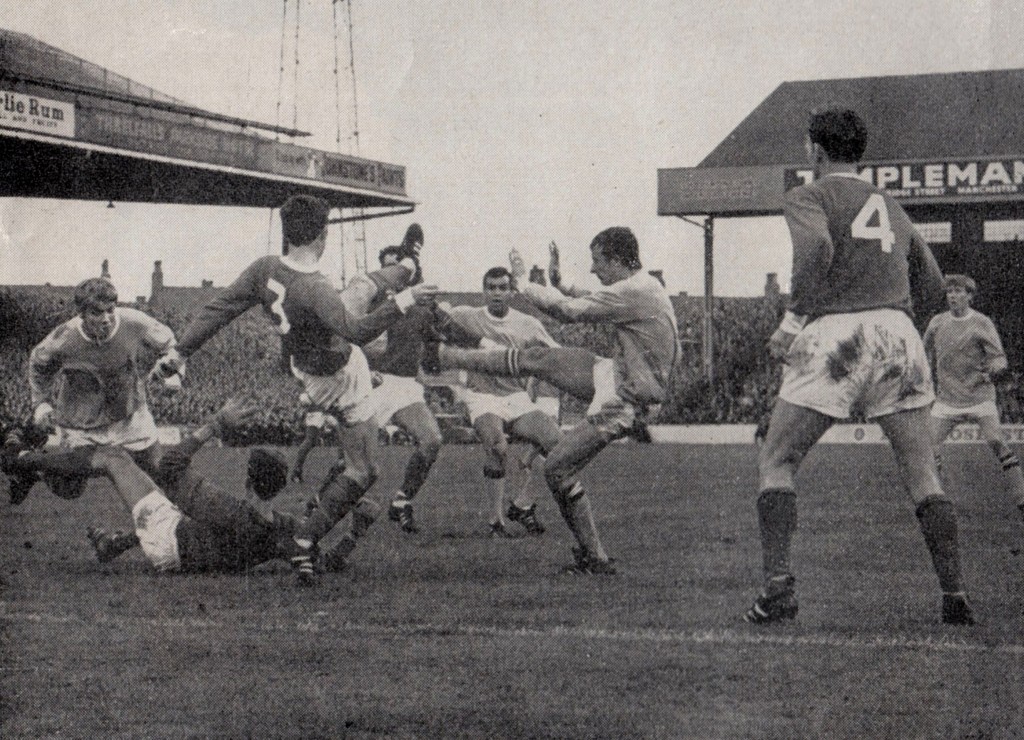 .