.
CITY 2 IPSWICH TOWN 0 
League Division 1
31st October 1970
Attendance 27,317
Scorers Lee(34), Bell(85)
Ref Clive Thomas
City Corrigan, Book, Pardoe, Doyle, Heslop, Oakes, Summerbee, Bell, Lee, Hill, Towers – sub Jeffries(unused)
.
Ipswich Sivell, Hammond, Mills, Morris, Baxter, McNeill, Robertson, Viljoen, Clarke, Collard, Hill – used sub Woods
FROM THE PRESS BOX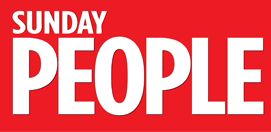 LASHER LEE FLOORS 'EM
PAUL DOHERTY WRITING IN THE SUNDAY PEOPLE 1ST NOVEMBER 1970
Two lashing left foot shots floored Ipswich after they had tormented City for a long period in the first half.
The first stinger came from Francis Lee, smacked in from barely a half-chance 25 yards out.
And No. 2 from England colleague Colin Bell, left Ipswich to dwell only on what-might-have-been.
Lee changed the whole situation. The sharp direct passes, mostly from Morris, which ripped through City's defence became more infrequent, to the relief of the men who always had the good fortune to get a boot or body in the way as Ipswich prepared to open fire.
Pardoe blocked a flying run at goal by Hill and fished the ball clear of Robertson's toe after Collard had sent the winger away.
And Corrigan was safely placed to pick up a stinging drive from Viljoen.
But City's defence showed greater assurance after the interval, Heslop ploughed into attacks and as Oakes showed snatches of the old form, greater urgency and more drive crept in.
As Ipswich went into retreat Lee was the victim of two heavy tackles which brought Baxter a 58th minute booking and one for McNeil six minutes later.
.