CITY 1 HUDDERSFIELD TOWN 1
League Division 1
26th December 1970
Attendance 40,091
Scorers
City Bell(50)
Huddersfield Book(47 og)
Ref Roy Darlington
City Corrigan, Book, Mann, Doyle, Booth, Oakes, Summerbee, Bell, Lee, Young, Jeffries – Used sub Carrodus
Huddersfield Poole, Clarke, Hutt, Smith, Ellam, Cherry, Hoy, Greenhalgh, Worthington, McGill, Lawson – Sub Chapman(80)
FROM THE PRESS BOX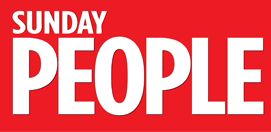 MERCER FLARE-UP
JAMES COURAGE WRITING IN THE PEOPLE 27TH DECEMBER 1970
Joe Mercer clashed with the referee at half time yesterday as Manchester City battled through another ugly, bad-tempered match in which two players were booked and two carried off.
Mercer marched into referee Roy Darlington's dressing room and demanded better protection for the players. He was told to get out or he would be booked.
City were clearly furious at some of the tackles dished out by Huddersfield.
They saw Tommy Booth helped off with a knee injury after a bad tackle just before half-time.
Mercer admitted last night "I asked Mr Darlington whether it was possible to pose a question and he said it was alright. I told him that I thought the players needed some protection and I wasn't just meaning my own team. Mr Darlington replied: if you say anything else I have got my book out. So I just smiled and walked out of the room."
Francis Lee and Brian Greenhalgh were booked in the second half. The referee awarded 26 fouls against Huddersfield and 11 against City, but missed many more.
Lee also went off injured and so did Lawson, flattened by a flying tackle from Tony Book.
Booth and Worthington were lectured after a brisk trading of punches.
They finally called it quits at 1-1, with everyone still growling.