AC MILAN 2 CITY 2
UEFA Cup 3rd round 1st Leg
23rd November 1978
attendance 40,000
scorers
City Kidd(38), Power(57)
Milan Bigon(59 & 82)
ref Heinz Einback
City Corrigan, Clements, Donachie, Booth, Watson, Bell, Hartford, Viljoen, Power, Palmer, Kidd – subs Keegan(77), P Futcher(unused), MacRae(unused), Henry(unused), Coughlin(unused)
Milan Albertosi, Collovati, Bet, Baresi, Maidera, Buriani, De Vecchi, Bigon, Riveri, Novellino, Chiodi – subs Rigamonti(unused), Minoia(unused), Boldini(unused), Antonelli(unused), Sartori(unused)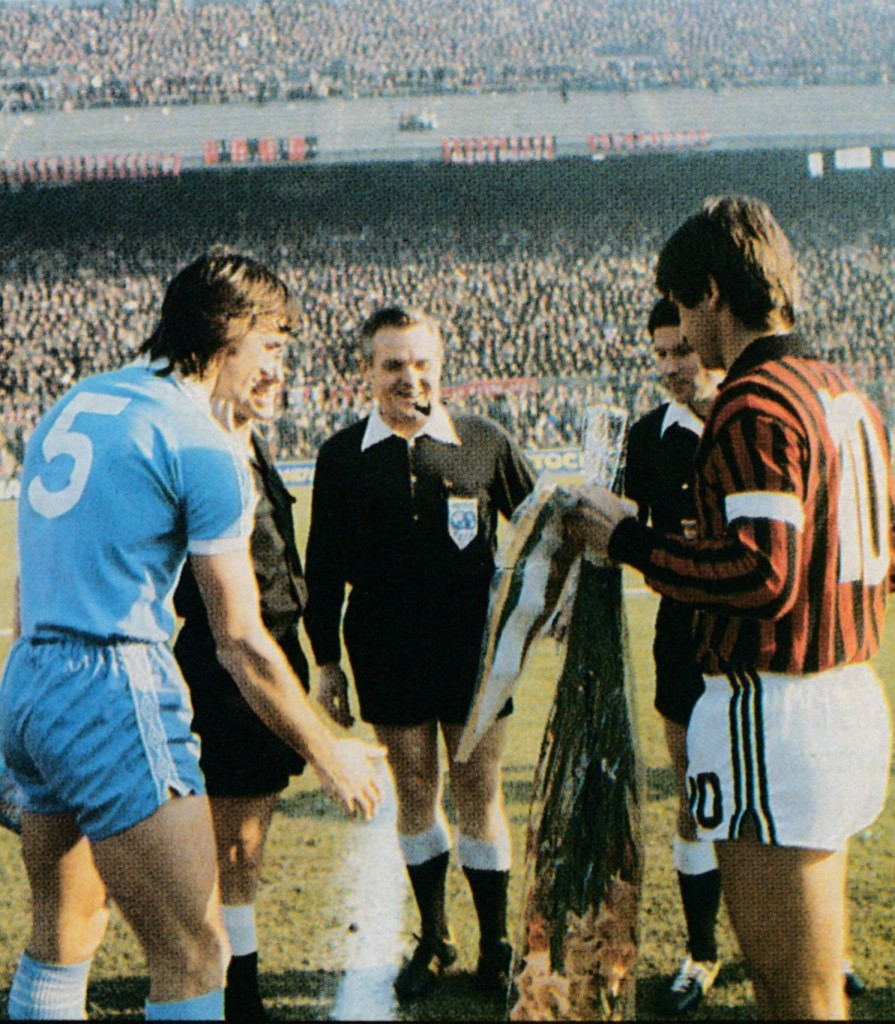 PAUL POWER SCORES TO GIVE CITY A 2-0 LEAD
 PAUL POWER SCORES TO GIVE CITY A 2-0 LEAD
…"We went to Milan to play the match and there was thick fog surrounding the San Siro.
There were firecrackers going off everywhere and flares being lit  in the upper tiers and it was a really intimidating atmosphere inside the stadium, but due to the conditions the game was called off.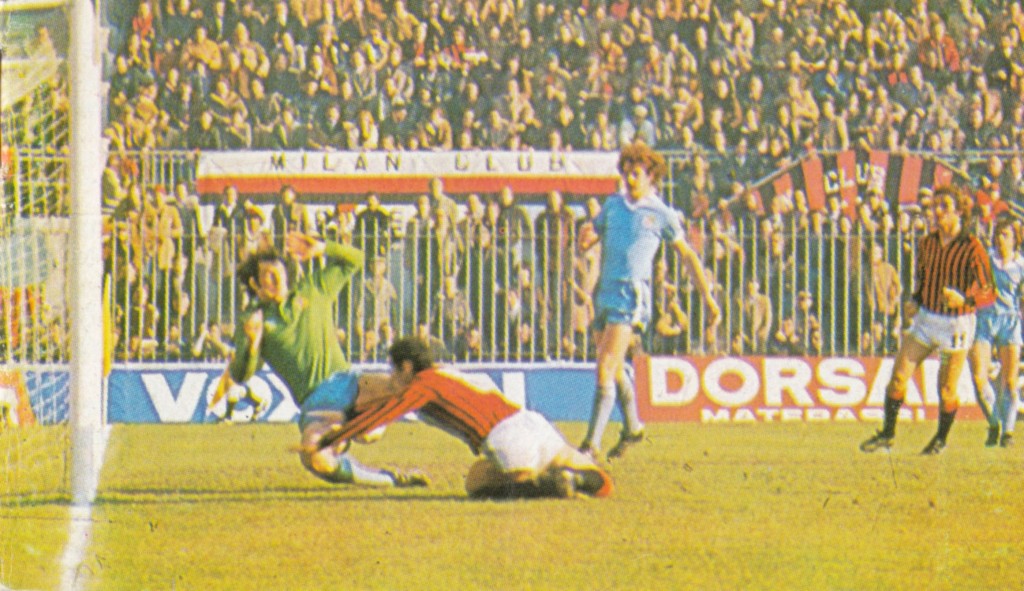 We played the re-arranged game at 1pm the next day instead and the ground was only half full because most people were at work. We didn't feel intimidated anymore and the atmosphere was far less hostile.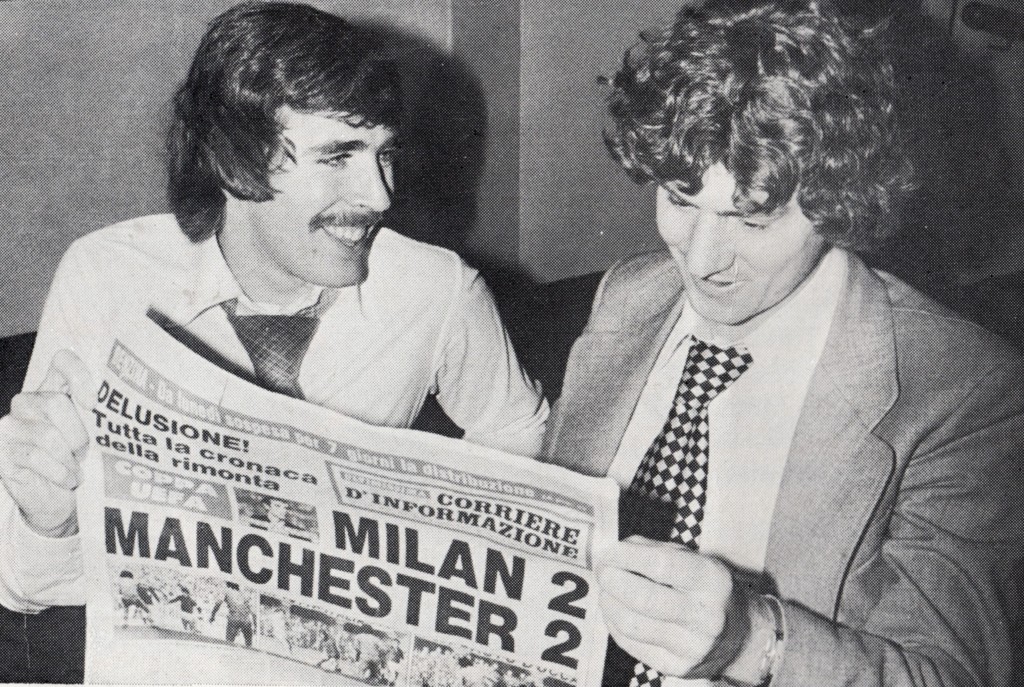 Then Kiddo put us 1-0 up with a header.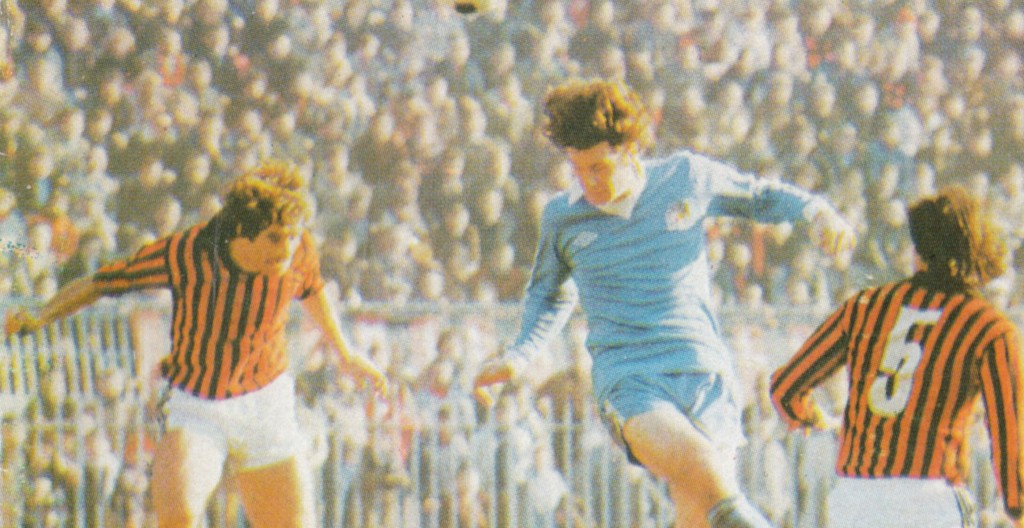 After that, I picked up the ball outside my own box and started to run upfield with it. Nobody was closing me down so I came in from the right, cut inside just outside the box and decided to have a crack with my left. I didn't connect too well with the ball but it bobbled over the keeper and went in, putting us 2-0 up.
ADAPTED FROM AN INTERVIEW WITH PAUL POWER BY DAVID CLAYTON IN THE JULY 2008 CITY MAGAZINE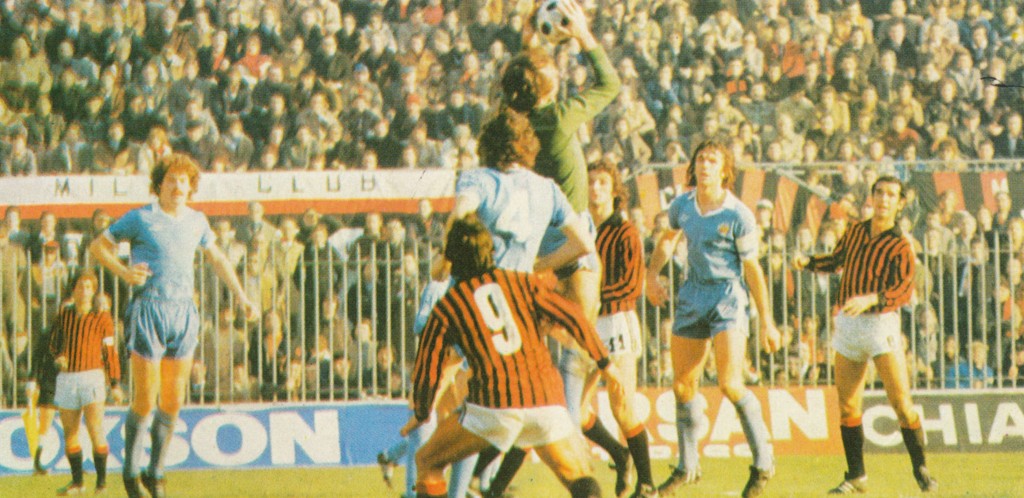 I was immensely proud ot that team, and we were so pumped up tor it. We took a two goal Iead and if you remember Paul Power went on a long run and scored. A bit Iater in the game he did something similer but just missed scoring. He should have scored but to do that twice at Milan shows how much in charge we were. We could have been 3-0 up at haIf-time. The Milan crowd were going mad. lt was unknown for any team to go there and put them under so much pressure. The crowd were throwing things at us. .. just like their team was throwing everything at us on the pitch in the second half. They came back and it ended 2-2, but that was some achievement in itself.
EXCERPT FROM AN INTERVIEW WITH DAVE WATSON BY GARY JAMES PUBLISHED IN THE CITY PROGRAMME 26TH DECEMBER 2009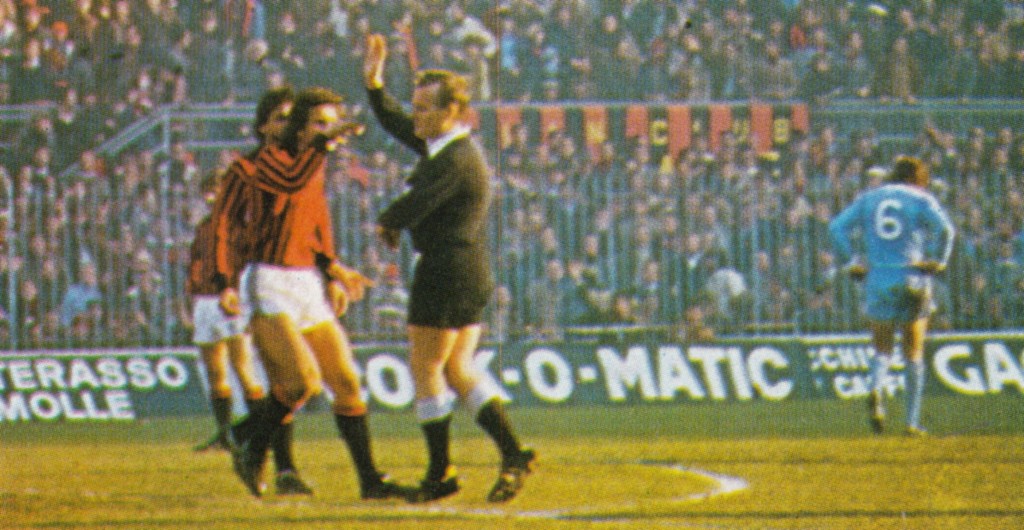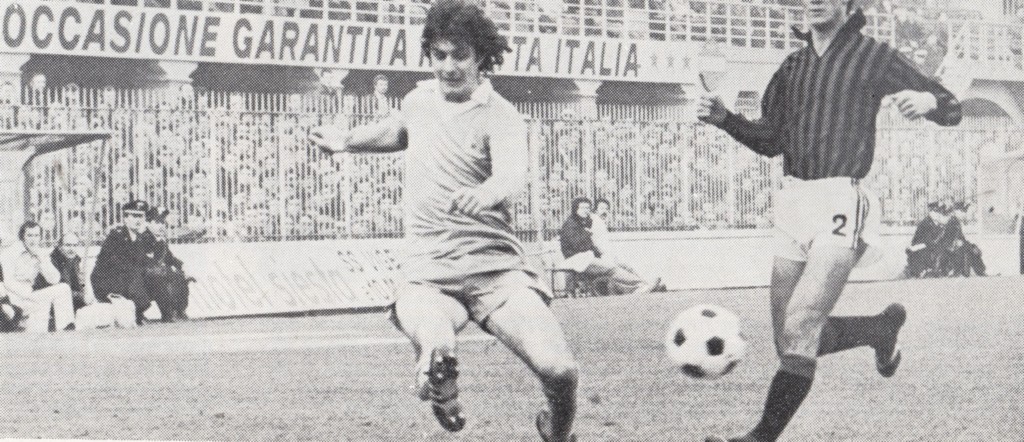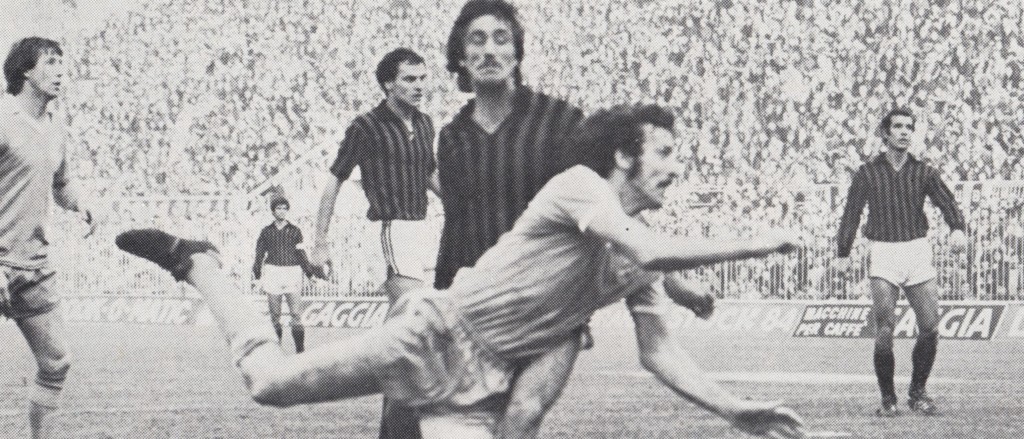 PETER SWALES CELEBRATES ON THE FLIGHT HOME