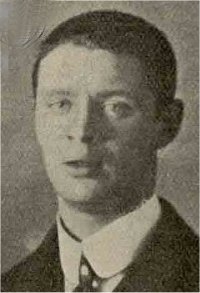 Alexander Davidson was a striker born in Beith, Ayrshire in 1879.
He joined City in March 1899 having started his career at Beith, then Third Lanark and Glossop.
He only made seven appearances for the Blues, scoring one goal, which was against his previous club, Glossop in March 1900.
He moved on to Reading in June 1901, and before he retired in 1915 he went on to join West Ham, Luton. Fulham, New Brompton, Kilmarnock, Aberdeen, Swindon, Stockport, Wigan, Bolton, Nelson, Macclesfield and Denton.
Alex died in 1929.