CITY 6 SWINDON TOWN 0
Nationwide League Division 1
27th September 1997
attendance 26,646
scorers Kinkladze(6), Casper(17 og), Horlock(37), Dickov(50 & 59), Bradbury(80)
City Margetson, Brightwell, Wiekens, Beesley, Symons, Edghill, Brannan, Horlock, Bradbury, Kinkladze, Dickov – subs Scully(85), Conlon(77), van Blerk(unused)
Swindon Digby, Darras, Borrows, Bullock, Casper, McDonald, Smith, Leitch, Cowe, Allison, Gooden – subs Hay(53), Drysdale(53), Walters(53)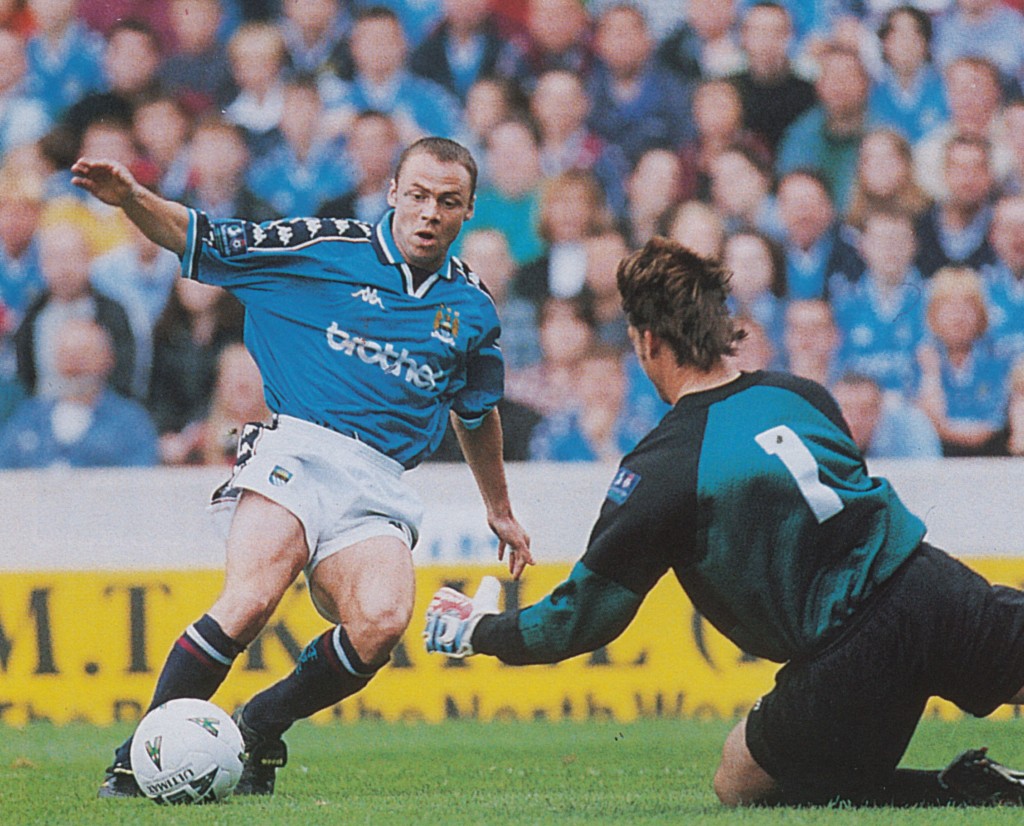 From an article by Gary James from The City Programme 5th January 2002
When these sides met in September 1997 City were struggling in 20th place in Division One. Frank Clark's side had only managed one victory during their opening seven matches and clearly much had to be done if the Blues were to stand any chance whatsoever of challenging for promotion, something the media had predicted at the start of the season. Despite some impressive players, supporters were not convinced the side possessed enough quality throughout.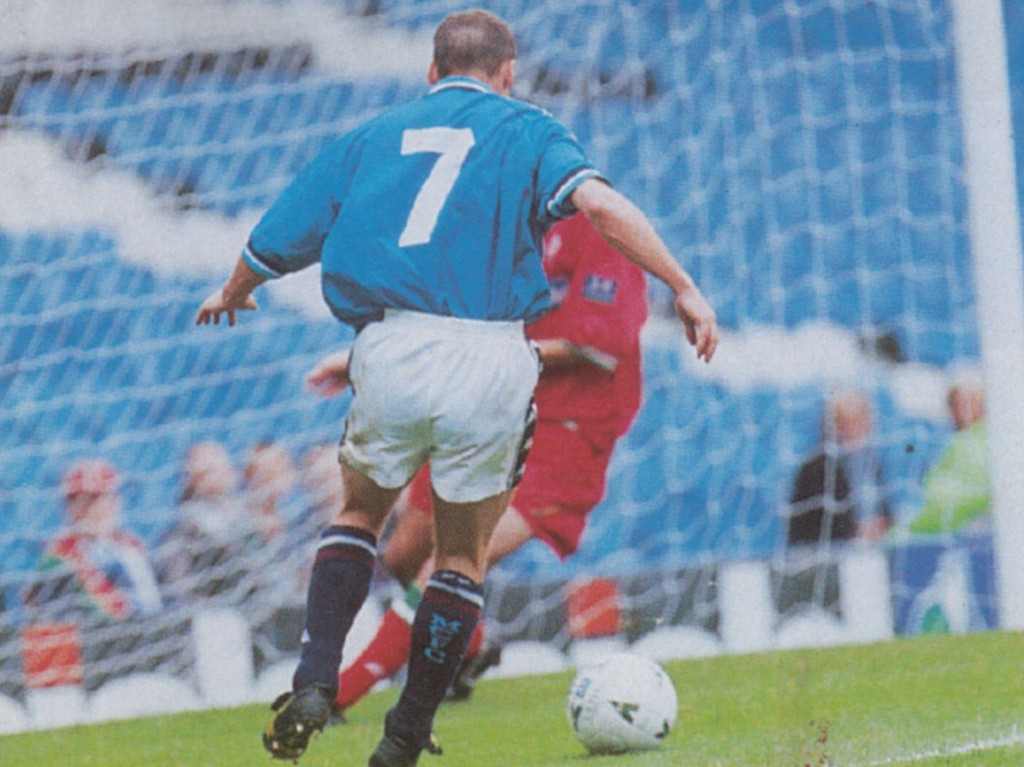 After a 2-1 home defeat by Norwich the previous week, City entered this meeting against a second-placed Swindon with a degree of trepidation.
Fortunately, the form book was turned upside down, and the Blues produced a magnificent display over Steve McMahon's side.
Georgi Kinkladze, often City's star man, was outstanding that day and deservedly netted the opener after only seven minutes. A Richard Edghill cross was deflected in by Swindon's Casper for the second goal ten minutes later. City then appeared very comfortable and it was inevitable the lead would increase. In the 37th minute Kevin Horlock netted the third.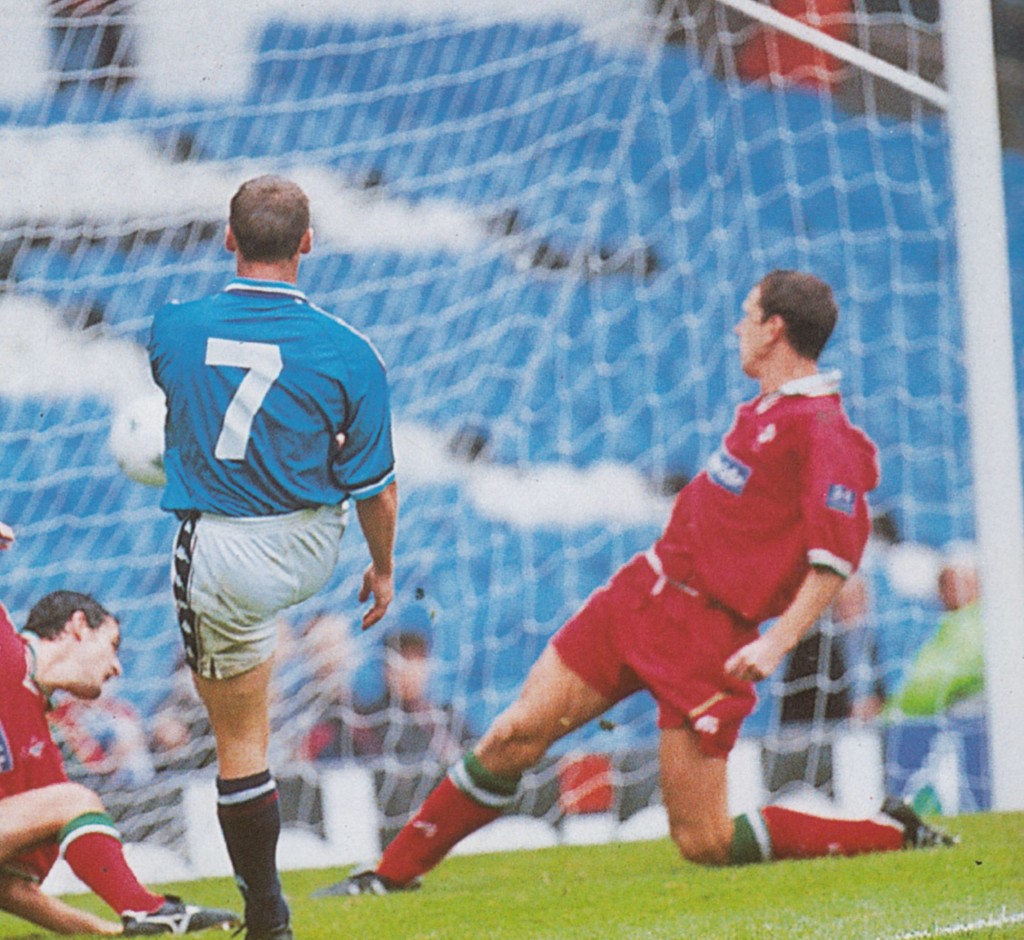 The 3-0 half-time lead became a major talking point. It was already City's best performance of the campaign, but more was to follow. Paul Dickov, making his first start of the season, was outstanding and netted in both the 50th and 59th minutes. Further chances came his way when, with only ten minutes remaining, he had a. terrific opportunity to score his third but instead chose to square the ball to Clark's record signing Lee Bradbury, Bradbury simply tapped the ball in for City's sixth. Bradbury, struggling to prove his worth, needed the goal, and clearly Dickov recognised this.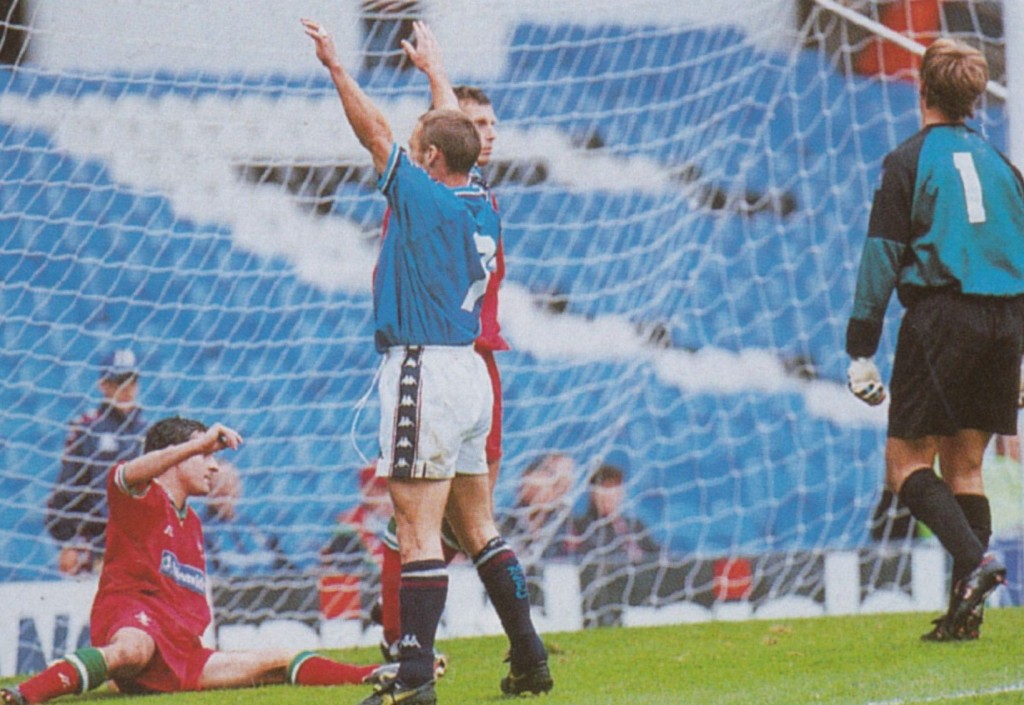 Afterwards Dickov admitted he aimed to help his team- mate. He also accepted his performance was no guarantee he would retain his place: "That has to be the best I've played since I came to City. Now I'rn just hoping it could be a fresh start for me and the team. However, it is a squad game and you have to accept that the boss will change the side depending on the opposition."
Clark hoped the game would resurrect City's season: "The result should silence those critics who have been doubting whether we have a team capable of competing with the best in the Division. I know we are good enough to be up there with the top sides."