CITY 1 OLDHAM ATHLETIC 4
League Division 2
29th August 1988
Attendance 22,954
Scorers
City Lake
Oldham ???
Ref David Allison
City Dibble, Lake, Gayle, Hinchcliffe, I Brightwell, Redmond, White, McNab, Simpson, Morley, Biggins- used subs Varadi, Seagraves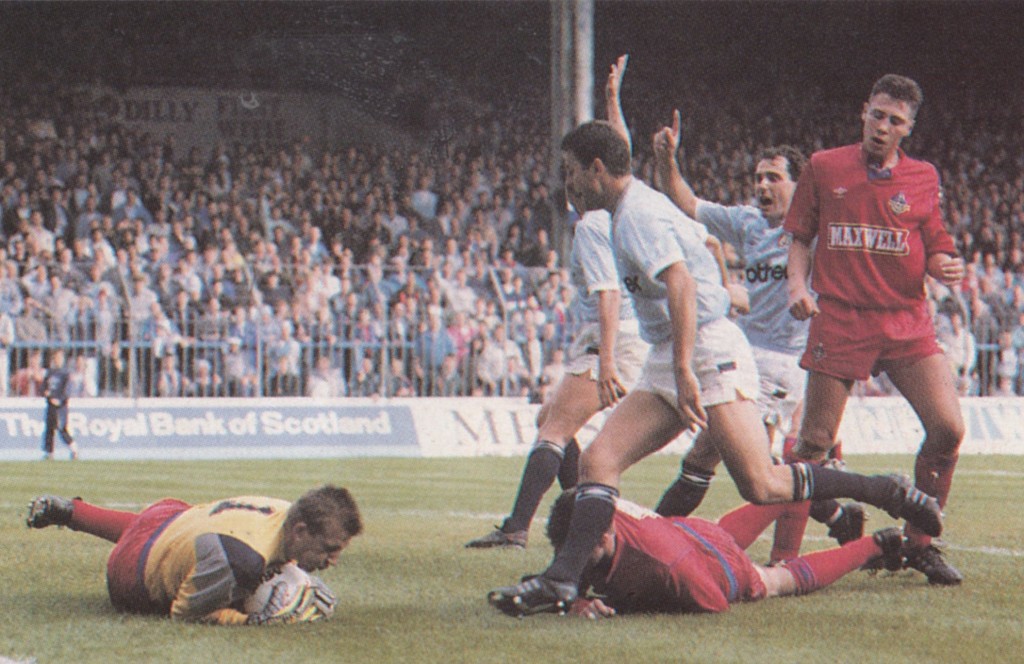 Adapted from I'm Not Really Here: A Life of Two Halves by Paul Lake
As with all new setups, it took a good few weeks for us to gel as a team. Our first home game of the season ended in a humiliating 4-1 defeat by Oldham, a match which I can safely say was one of my worst ever performances In a blue shirt. I had an absolute stinker.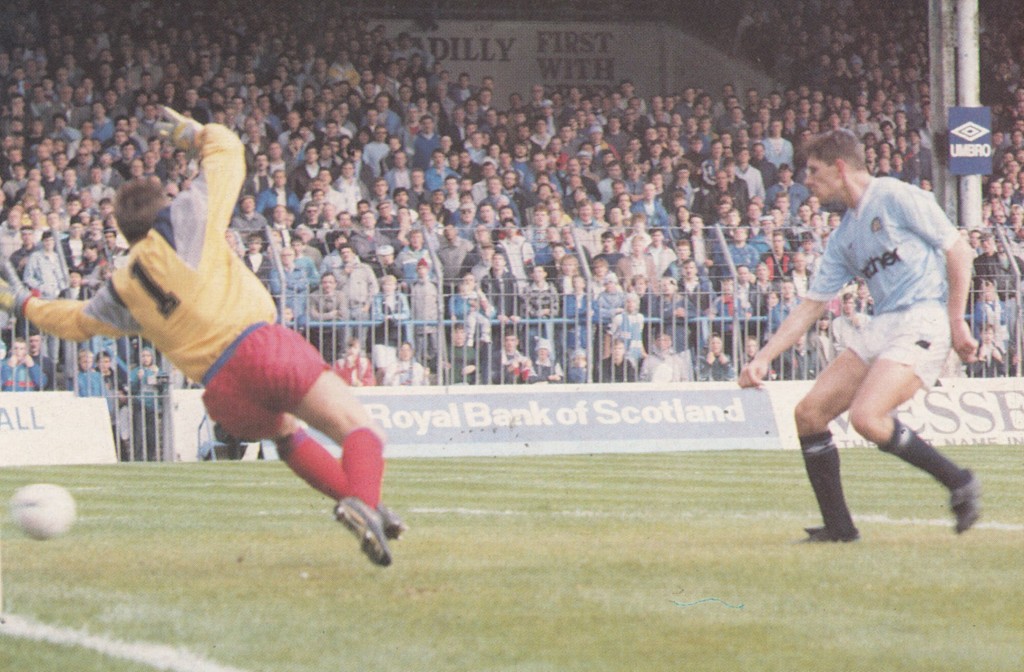 Despite scoring our only goal, I was at fault for two of our opponents' and had to apologise to everyone in the post match dressing room for the foolish risks and the blind back passes of which I'd been guilty.
I like to think that one of the strengths of my game was my ability to learn from my mistakes; I know I definitely did that day.