CITY 5 NOTTS COUNTY 1
League Cup 4th Round
29th October 1980
Attendance 26,363
Scorers
City Bennett(17), Tueart(44, 57, 82 & 85)
Notts County Christie(58)
ref Don Shaw
City Corrigan, Ranson, Henry, Reid, Power, Caton, Tueart, Buckley, MacKenzie, Reeves, Bennett – sub Sugrue(75)
Notts County Avramovic, Benjamin, O'Brien, Harkouk, Kilcline, Richards, McCulloch, Masson, Christie, Hunt, Hooks – sub Wood(77)
DAVID BENNETT OPENS THE SCORING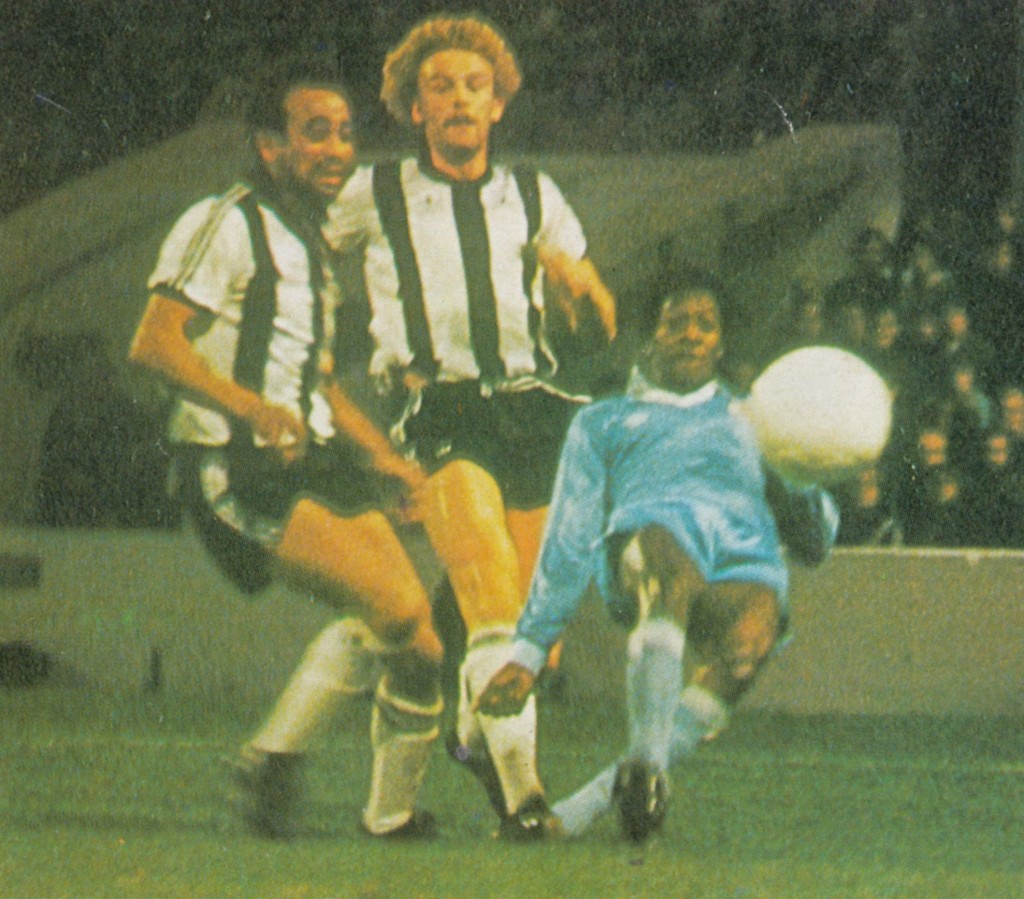 …In October 1980 there was yet another great individual feat for Maine Road fans to savour: the 4 goals Dennis Tueart scored in the 5-1 massacre of Notts County. Again we had a new manager, ]ohn Bond, and had to take the field without cup-tied new signings Bobby McDonald and Tommy Hutchison, as well as the injured Steve Daley. Future Blues' player Trevor Christie led the visitors' attack, although it was their defence which was to be under closer scrutiny.
Dave Bennett gave us the lead after 16 minutes, seizing upon a Benjamin back-pass and Tueart got the first of his four goals only two minutes before half-time, a move sparked off by newly-promoted Gary Buckley and involving Kevin Reeves.
Dennis's second, after 57 minutes, was an opportunist effort when a Bennett shot hit a defender and ran loose, then Christie pulled one back from a corner while the Blues were still celebrating their success. With only eight minutes left, however, Tueart put the game beyond doubt by finishing off a neat move from 18 yards which had involved Paul Sugrue, on the field for Reeves, and Steve MacKenzie.

And then, two minutes later, he celebrated his fourth after dispossessing Brian Kilcline and racing away to beat Avramovic.
Four bookings, including one for the star of the night, did little to detract from an uplifting City.
FROM AN ARTICLE BY JOHN MADDOCKS, PUBLISHED IN THE CITY PROGRAMME 17TH NOVEMBER 1987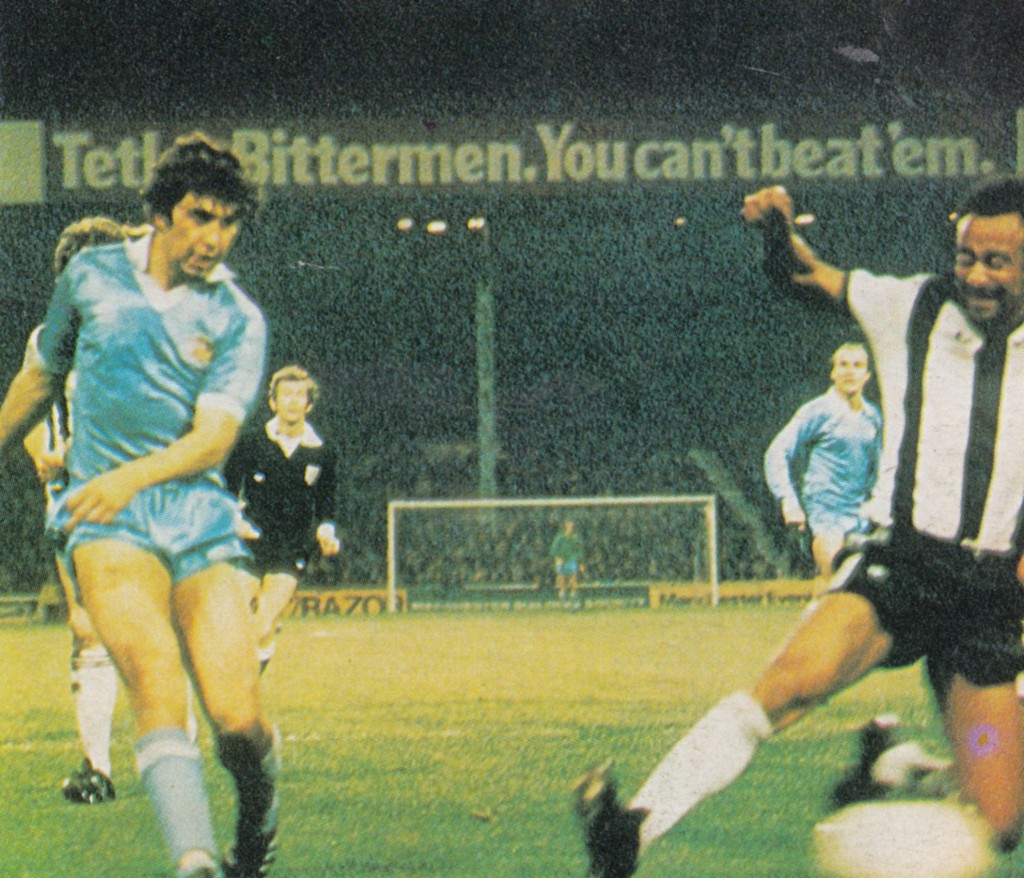 .