MANCHESTER UNITED 2 CITY 2
League Division 1
23rd October 1982
Attendance 57,334
scorers
City Tueart(12), Cross(47)
United Stapleton(53 & 80)
ref David Richardson
City Corrigan, Ranson, McDonald, Bond, Caton, Tueart, Cross, Baker, Power, Hartford, Reeves – sub Reid(unused)
United Bailey, Gidman, Albiston, Moran, McQueen, Robson, Muhren, Wilkins, Stapleton, Whiteside, Coppell – sub Macari(71)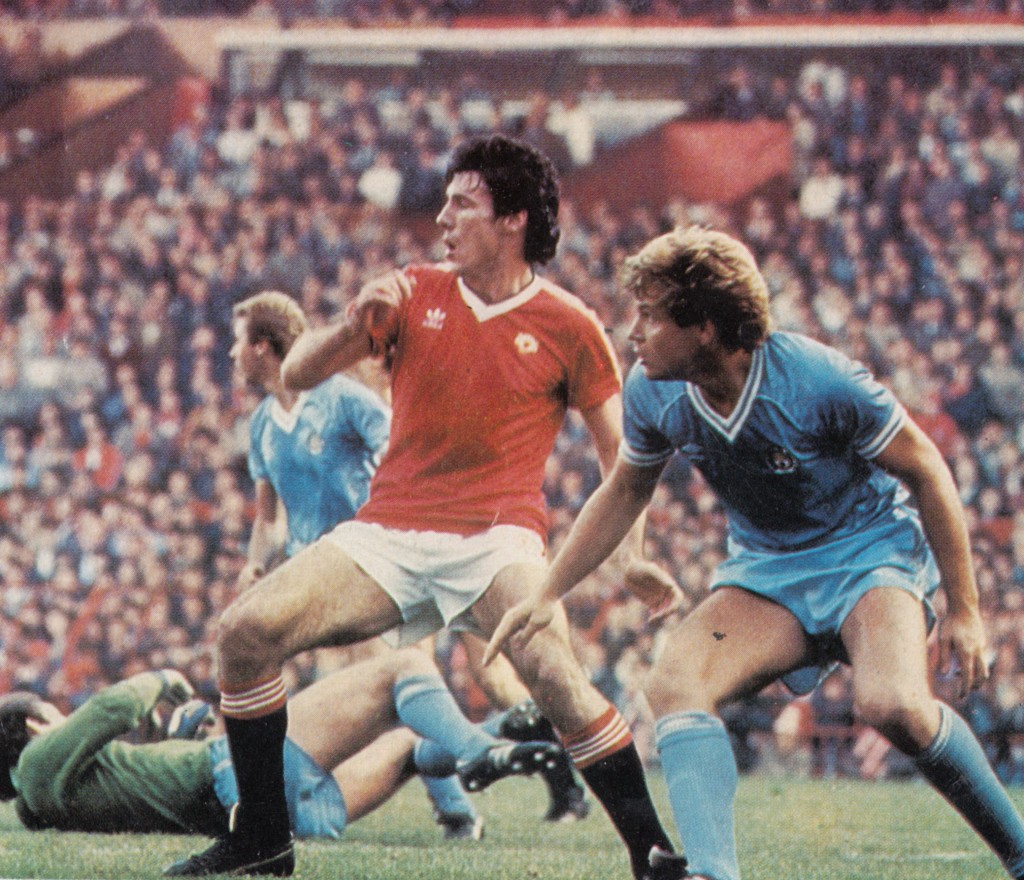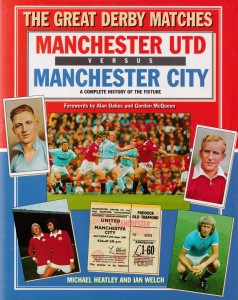 From THE GREAT DERBY MATCHES, MANCHESTER UNITED VERSUS MANCHESTER CITY
This was a tale of three strikers, one of who was not actually playing. Trevor Francis, the first million-pound player, had been discarded by ]ohn Bond as quickly as he'd arrived: he'd spend most of the decade displaying his skills in Italy's appreciative surroundings. His replacement was David Cross, a journeyman forward in the graceless English mould, whose previous clubs
could have filled a passport on their own. Nevertheless the new arrival, ex-West Ham, ex-Norwich, ex-everyone, soon won the crowds over… This match would see him open his derby account.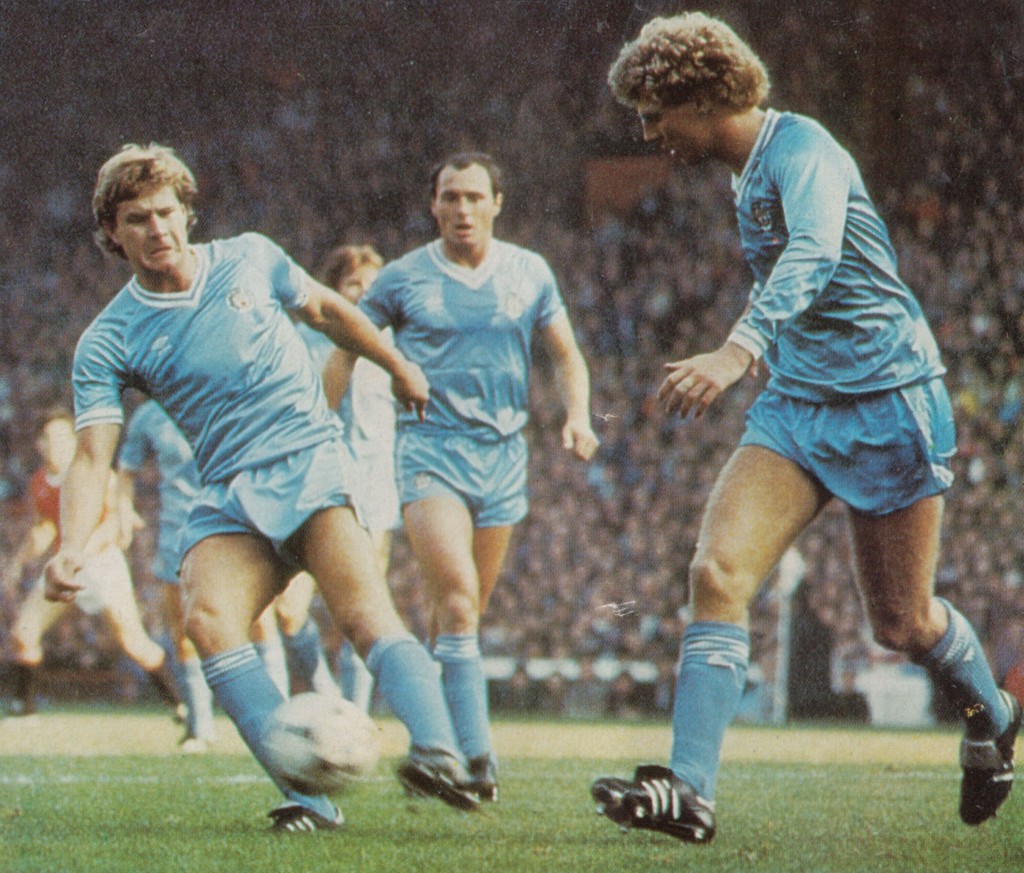 Yet it was United's Frank Stapleton, in his third derby since being bought from Arsenal to replace ]oe Iordan, who'll have most pleasurable memories of the game, the more so since he chose it to break his season-long goal drought. Garry Birtles having played his last derby in United's colours, Stapleton was partnered by Norman Whiteside, still a raw teenager and the hit of Northern Ireland's summer World Cup campaign.
First to score was Dennis Tueart, a rare header from the wingman after ten minutes. Then, just as it seemed the teams would go in narrowly divided. Cross swooped to turn in Graham Baker's pass. The ex-Southampton midfielder added drive to City in his first derby, but United's Arnold Muhren, an altogether older and more experienced operator, would prove more influential in the second period. He set up Stapleton's first, a long-range effort, and belied his free transfer from Ipswich by running the game from then on. It was little surprise when Stapleton added his and United's second from close range to bring the scores level. And that's how they stayed in a pulsating game of classic proportions…