COVENTRY CITY 0 CITY 3
League Division 1
9th September 1967
attendance 34,578
scorers Hince(37), Summerbee(61), Bell(70)
Ref Harry New
City Dowd, Book, Pardoe, Doyle, Heslop, Oakes, Hince, Summerbee, Bell, Young, Coleman – sub Connor(unused)
Coventry Glazier, Kearns, Bruck, Lewis, Knapp, Clements, Key, Carr, Gould, Tudor, Rees – sub Morrissey
…Three games gone and only one point to show for it was hardly a convincing argument on which to lay claims for a summit place. However, against Coventry at Highfield Road on a September afternoon as summer turned to autumn. Paul Hince, now my colleague at the Manchester Evening News. put City on the victory trail at Coventry, scoring the first goal after 42 minutes. Hince, who had scored two goals within a minute of making his League debut against West Bromwich Albion the previous Easter, hammered in a fine drive to earn a handsome pay-off for some fine attacking football by City.
The Blues had set a cracking pace from the outset with Colin Bell beating Bill Glazier only to see Mick Kearns clear off the line for what would otherwise have been a certain goal. Summerbee caught the full back's clearance to drive in a return shot which this time Glazier saved when going full length.
Then, after a Hince shot had re-bounded off the hard-pressed Coventry defence, Tony Coleman again brought the best from Glazier.
Coleman, and later Neil Young, kept Coventry at full stretch, although the home side replied smartly with Ron Rees shooting just over. Bobby Gould followed up with a fierce header that brought Dowd into action for the first time. But such was City's pressure that a goal had to come. Young thrust over a centre from the left, Summerbee edged round Tony Knapp and Hince came in to firmly drive the ball past Glazier.
Young shot over, Hince again went near and Mike Doyle had his name taken for a foul on Gould just outside the City penalty area to end an eventful first half in which the Blues had run the home side ragged.
The second half was no different, City setting the pace, although Gould did get the ball in for Coventry but had it disallowed because Dowd had been pushed.
City's lead increased when, from a free kick awarded after Coleman had been brought down a yard outside the box, he hit the cross himself and the busy Hince beat Glazier to the ball, pushed it back for Summerbee who scored easily. From that point Coventry went completely to pieces and Bell clinched an outstanding victory in the 70th minute with a superb goal.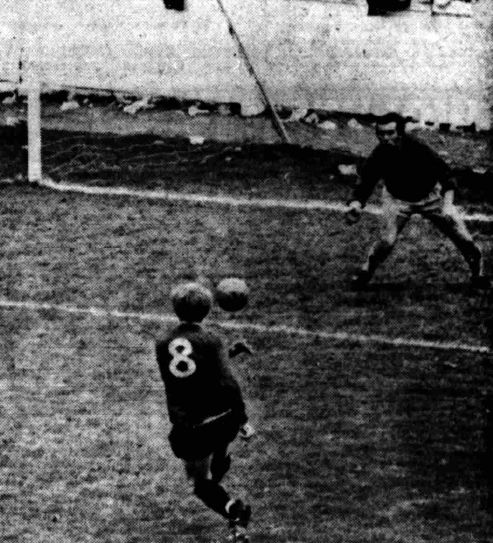 He took a probing pass from Doyle and in the style that was to earn him England recognition later that season, Bell moved smooth as silk through the Coventry defence to score with a delightful shot that gave Glazier no chance.
Reflecting on that victory, colleague Hince says "Mike Summerbee really gave Knapp a roasting that day. It was a magnificent team performance and there was no denying we were streets ahead of them in class and ability".
TAKEN FROM AN ARTICLE WRITTEN BY PETER GARDNER IN THE CITY PROGRAMME 18TH DECEMBER 1976
I was Picked for the next match at Coventry and I scored again. I also laid on goals for Nijinsky Bell and Nellie Young.I was reasonably satisfied with my performance, but the Sunday morning papers went completely over the top. One paper declared that in me, City had unearthed the new Jimmy Greaves. Ridiculous! Jim was a legend in those days for Spurs and England. I wasn't even a household name in my own house.
The papers had just started marking the players performance. Two of the Sunday papers awarded me ten out of ten, two more gave me nine, and every paper had named me 'Man of the Match' against Coventry. Bollocks! I played okay but there were better City players on the pitch against Coventry.
I wasn't flattered by those marks or the 'Man of the Match ratings, I was downright embarrassed. I knew I would be in for some ribbing when I went to work the next day.
Many of the players must have decided to arrive early at Maine Road. They formed a guard of honour outside the main entrance, and applauded me all the way to the dressing room. My face was bright red for the rest of the day.
TAKEN FROM MEMORIES OF A FAILED FOOTBALLER AND A CRAP JOURNALIST BY PAUL HINCE
COVENTRY WERE DENIED GETTING ON THE SCORESHEET AS THE GOAL WAS DISALLOWED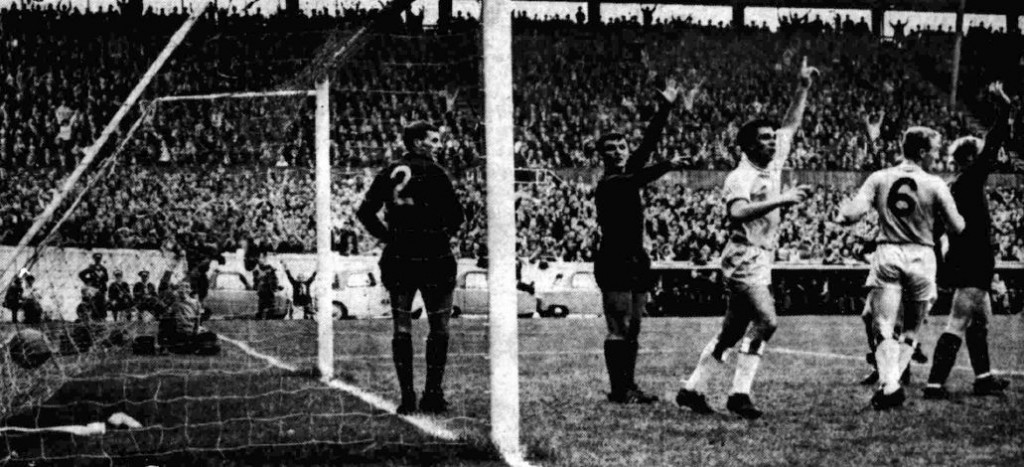 .