BURY 1 CITY 2
Milk Cup 2nd Round 1st Leg
played at Old Trafford
25th September 1985
attendance 11,377
scorers
City Melrose(6), Wilson(28)
Bury Ross(60 pen)
Ref Keren Barrett
City Nixon, May, Power, Clements, McCarthy, Phillips, Lillis, Wilson, Melrose, McIlroy, Simpson – Sub Tolmie(unused)
Bury Hughes, Dixon, Pashley, Ross, Valentine, Hill, White, Madden, Kerr, ]akub, Young – sub Buckley(69)
JIM MELROSE HEADS CITY INTO THE LEAD IN THE 6TH MINUTE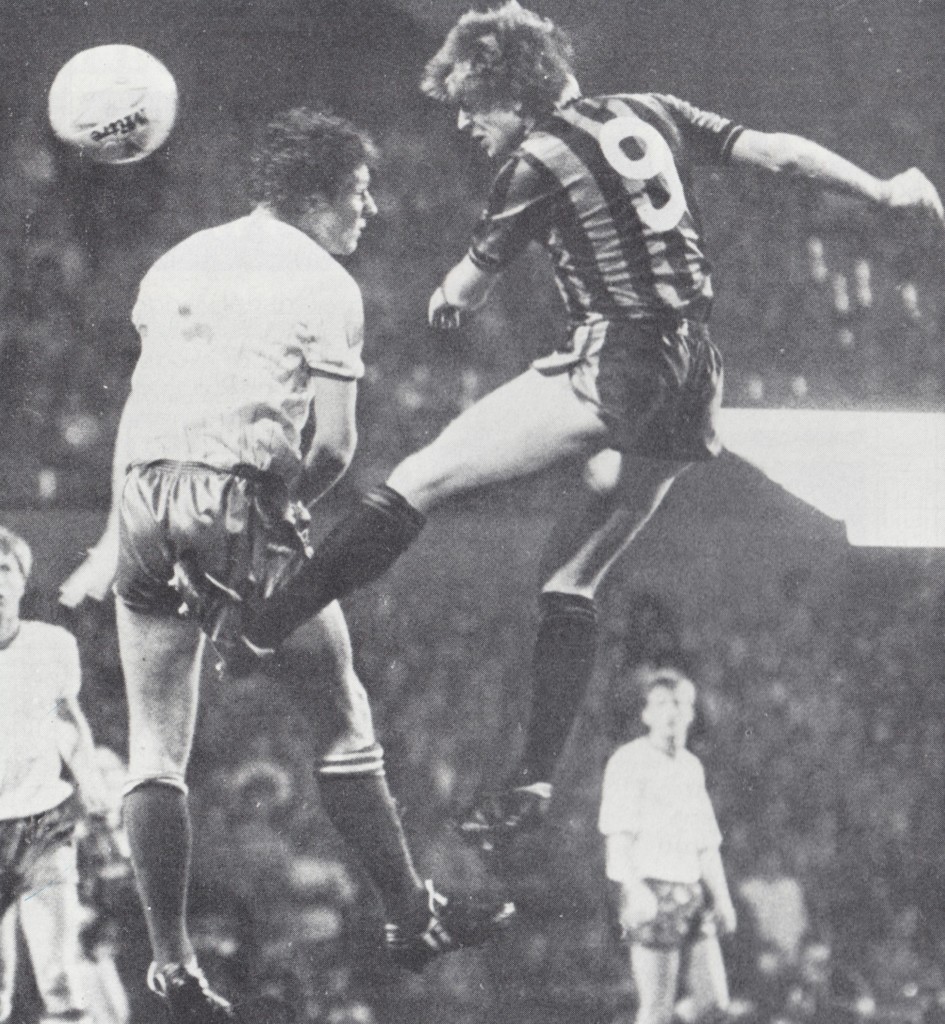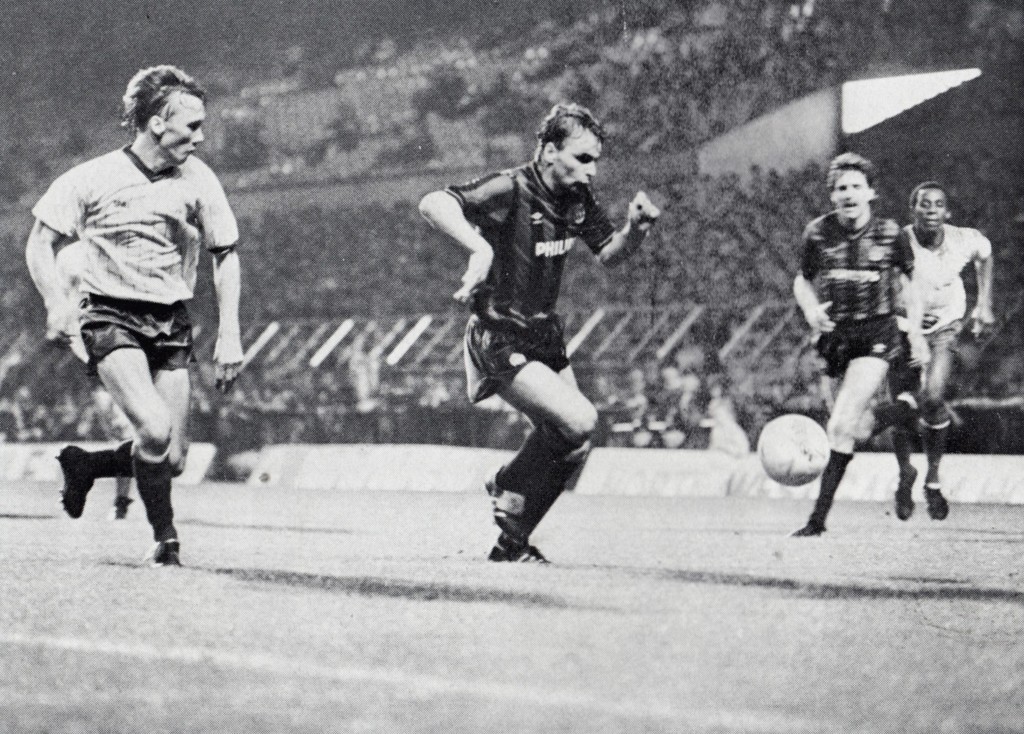 GOAL ATTEMPTS
Bury 11 . . . City 20
BURY
3rd min.- White attempt deflected for corner.
13th min.- Young drive blocked in flight.
16th min.- White wide with full length header from Young cross.
24th min.- Ross 30 yarder from angle on right, but over the top.
47th min.- White shot over from 35 yards.
57th min.- Jakub strike blocked by McCarthy.
59th min.- White shot from outside box stopped by McCarthy PENALTY AWARDED.
60th min.- ROSS SCORES PENALTY GOAL.
62nd min.- Madden point-blank stopped through deflection.
64th min.- Valentine header from White cross saved by Nixon.
89th min.- Ross 35 yard free kick saved at angle of upright by Nixon.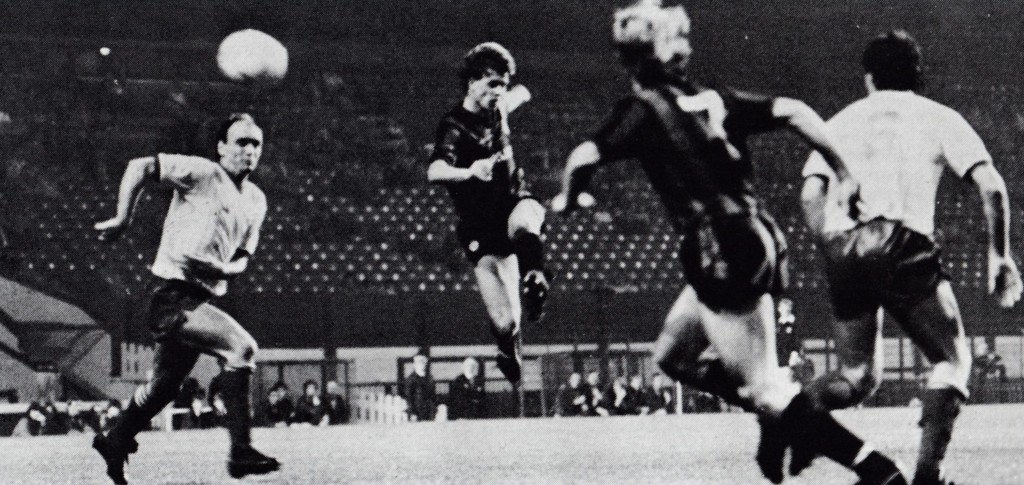 CITY
6th min.- MELROSE GOAL, heading in May cross.
9th min.- Mcllroy high over the bar.
28th min.- WILSON GOAL from 30 yards after receiving deflection off Pashley.
38th min.- Lillis 30 yarder wide after Wilson pass.
41st min.- Melrose past post from Lillis set-up.
42nd min.- Phillips hook shot curled wide after May run and cross.
48th min.- Power low cross-shot wide.
54th min.- Melrose forces save at foot of post after bad back-pass by Dixon.
58th min.- Simpson wide from free kick pass by Mcllroy.
61st min.- Melrose fails to connect cleanly with short overhead kick.
66th min.- May woefully wide.
67th min.- May"s chipped cross deflects from Kerr, forces Hughes to concede corner.
72nd min.- Simpson shot saved.
73rd min.- Melrose low header from Power cross.
75th min.- Simpson wide after put clean through by Melrose.
76th min.- McCarthy header wide from Simpson comer.
80th min.- Simpson shot saved low down by Hughes.
83rd min.- Wilson blazed over from 25 yards.
84th min.- Melrose low 25 yarder picked off ground by Hughes.
86th min.- Melrose half-volley from cross, over woodwork.