CITY 1 BARNSLEY 1
League Division 2
24th October 1987
attendance 17,063
scorers
City Varadi(5)
Barnsley Thomas(43)
Ref C Trussell
City Nixon, Gidman, Hinchcliffe, Clements, Brightwell, Redmond, Scott, Stewart, Varadi, McNab, Simpson – used sub White – unused sub Seagraves
IMRE VARADI PUTS CITY 1-0 UP
 We should have known better than to expect soccer's great unpredictables to turn It on twice in a week! Even team manger Mel Machin is beginning to accept the eccentricities of Manchester City. "They can't let me down anymore" he sighed at the end of yet another Jekyll and Hyde Blues performance.
Blistering against Bradford in midweek, City were almost too bad to be true against Barnsley
City old boy Paul Futcher, out- standing performer in an other-wise mundane and colourless 1-1 exercise, claimed: "If they have designs on promotion, they should be beating teams of Barnley's calibre."
The only consistent thing about Manchester City down the years is their glaring inconsistency.
It appears built into the very fabric of Maine Road where too many Second Division sides are currently finding easy pickings this season. Blackburn Rovers and Sheffield United took full points, two more were surrendered as Barnsley once more revealed their ability to fight back with Machin admitting: "They deserved their draw."
The Oakwell team were there for the taking, but City failed to drive home their greater class and superiority after Imra Varadi had given them a flying start. Ian Brightwell's perceptive ball picked off Paul Simpson. The cross to the far post was inch perfect and Varadi clinically finished a classic move.
Perhaps city accepted the points were won as early as the fifth minute. They were rarely as menacing again with Futcher rising in stature as the game progressed.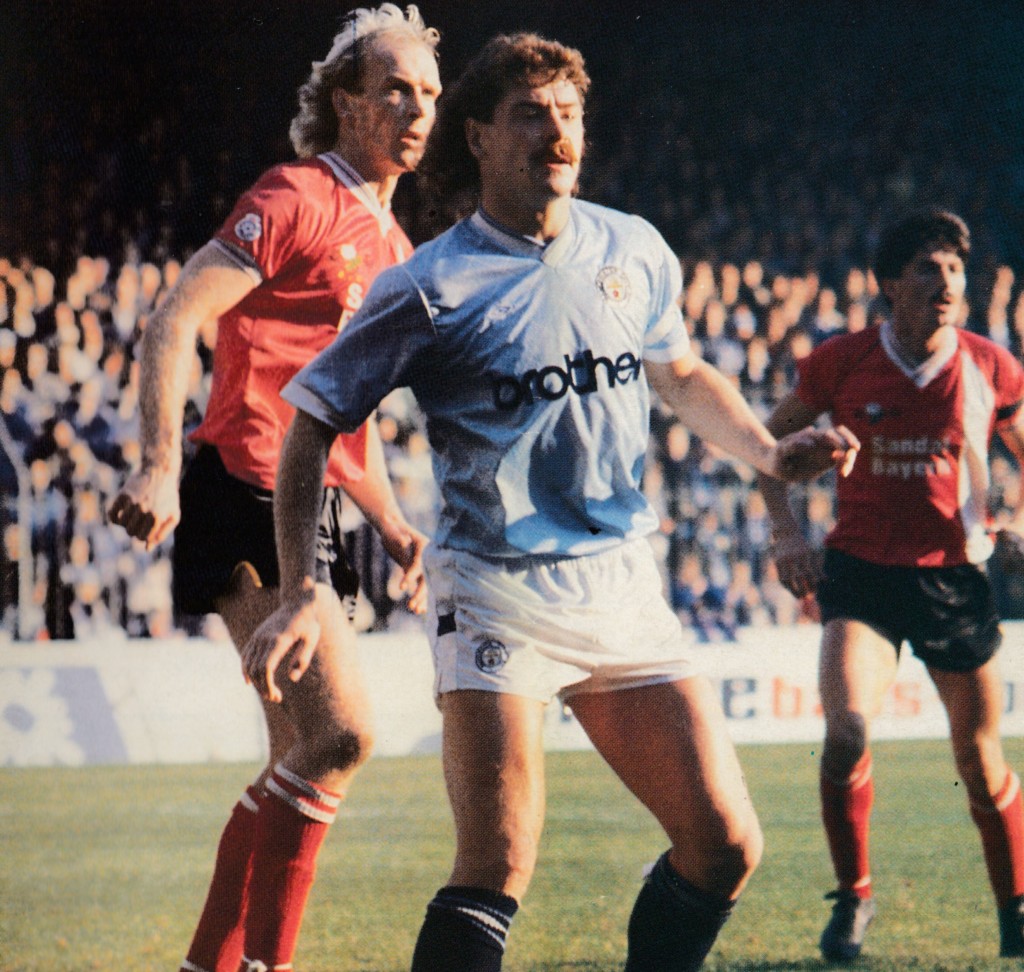 City, too, had defensive stalwarts in gritty Kenny Clements and the stylish Steve Redmond. What they didn't possess was that burning will to win which had carried them through to glory at Valley Parade three days earlier. In short, the Blues lack a killer instinct and until they learn to pull the cord on opponents they have by the throat, they can kiss goodbye to an early First Division return.
You have to accept the up and down nature inexperienced teenagers inject to their game. But with a third of the campaign already gone, even this fledging side should be on the road towards greater maturity. It was lack of experience that enabled Barnsley to grab the equaliser in the crucial minutes before the break.
Gwyn Thomas ran fully 20 yards with the ball before whipping in a low cross shot that struck the foot of both posts before rolling tamely into the net. A bizarre goal, but then that's Manchester City all over.
PETER GARDNER WRITING FOR THE MANCHESTER EVENING NEWS
.