ATLANTA CHIEFS 3 CITY 2
Friendly
26th May 1968
attendance 23,141
Scorers
City Coleman(13), Lee(87 pen)
Atlanta Newton(33), Motaung(76), Mwila(81)
Ref ?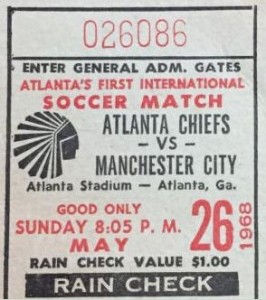 City Mulhearn, Book, Pardoe, Mundy, Heslop, Kennedy, Lee, Connor, Bowles, Young, Coleman
Atlanta Rouse, Cockino, Hughes, Crowe, Ferry, Bloomfield, Kapengwi, McParland, Newton, Mwila, McIntosh – used sub Motaung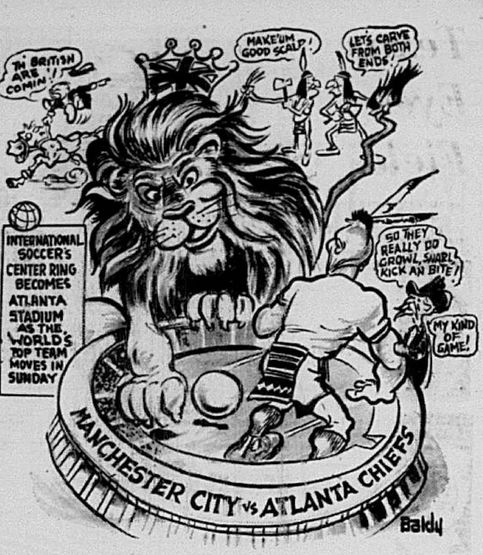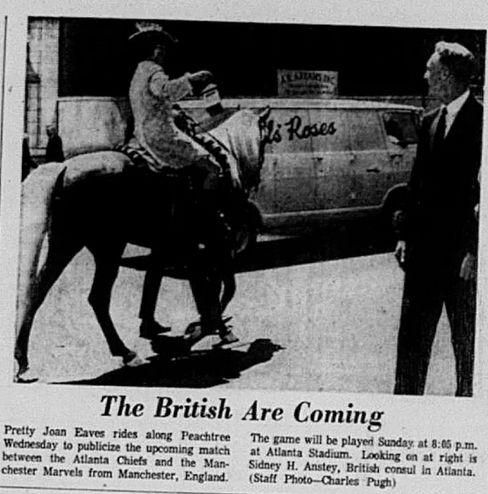 A weary City side faced a Chief's side managed by former West Ham star Phil Woosnam and their squad included nine players with experience in the English League.
From the start the largest crowd seen at Atlanta booed Bobby Kennedy every time he touched the ball, purely because he had the name of the American senator who was unpopular in the state.
The Blues scored first with a 25 yard pile driver from Tony Coleman, however the long season before them took the toll on Mercer's team and just after the half hourformer Coventry player Graham Newton equalised.
Two further goals in the second half sealed the victory for the Americans, with Francis Lee converting a concelatory penalty three minutes from time.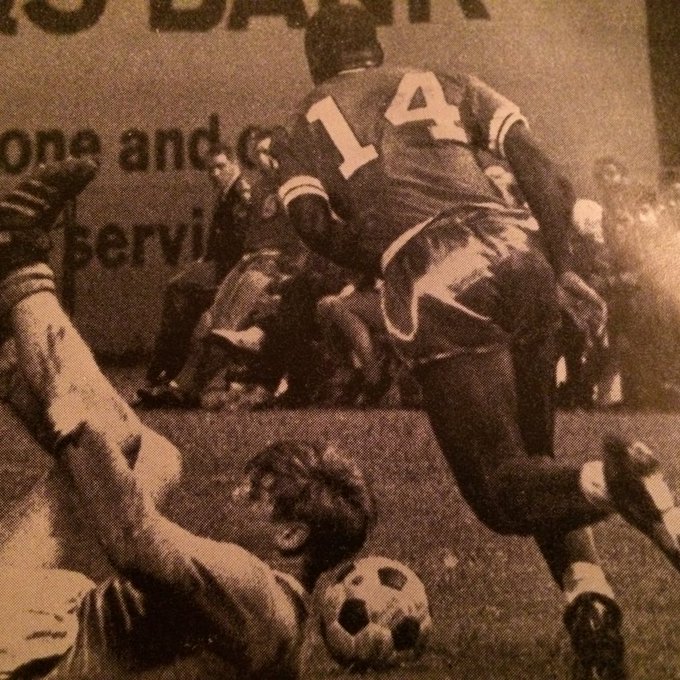 An unhappy Malcolm Allison commented after the game "They couldn't play in the Fourth Division in England… The kid who scored the last goal was offside by at least four yards. The officials just didn'tcatch it. There's nothing you can do about it.
Allen Hauck writing for the The Atlanta Constitution wrote "England suffered her worst defeat on American soil since the War of 1812 on Monday night ar Atlanta Stadium, The Atlanta Chiefs, an upstart soccer club instilled with the belief that they're as good as the best beat Manchester City, the very best, 3-2 before 23,141 screaming delirious fans"