CITY 0 ASTON VILLA 1
League Division 1
18th September 1982
Attendance 28,650
Scorer Shaw(36)
Ref Ffrangcon Roberts
City Williams, Ranson, McDonald, Baker, Bond, Caton, Hareide, Reeves, Jones, Hartford, Power – sub Tueart(66)
Villa Rimmer, Jones, Williams, Evans, McNaught, Mortimer, Bremner, Shaw, Withe, Cowans, Morley
City's smart start to the season, four wins from 5 games, came to grief against a disciplined Villa team, who took their winning sequence to 4 successive victories.
The Blues felt a great iniustice in the 3rd minute when Kevin Reeves stepped over Ray Ranson's cross and the ball appeared to strike Allan Evans on the hand, but the referee discounted the appeals. A break at that infant stage of the game might have made all the difference. instead City rarely set problems, though there was a goal-line clearance under the bar by Mark Jones when Aage Hareide headed an Asa Hartford free kick for the net.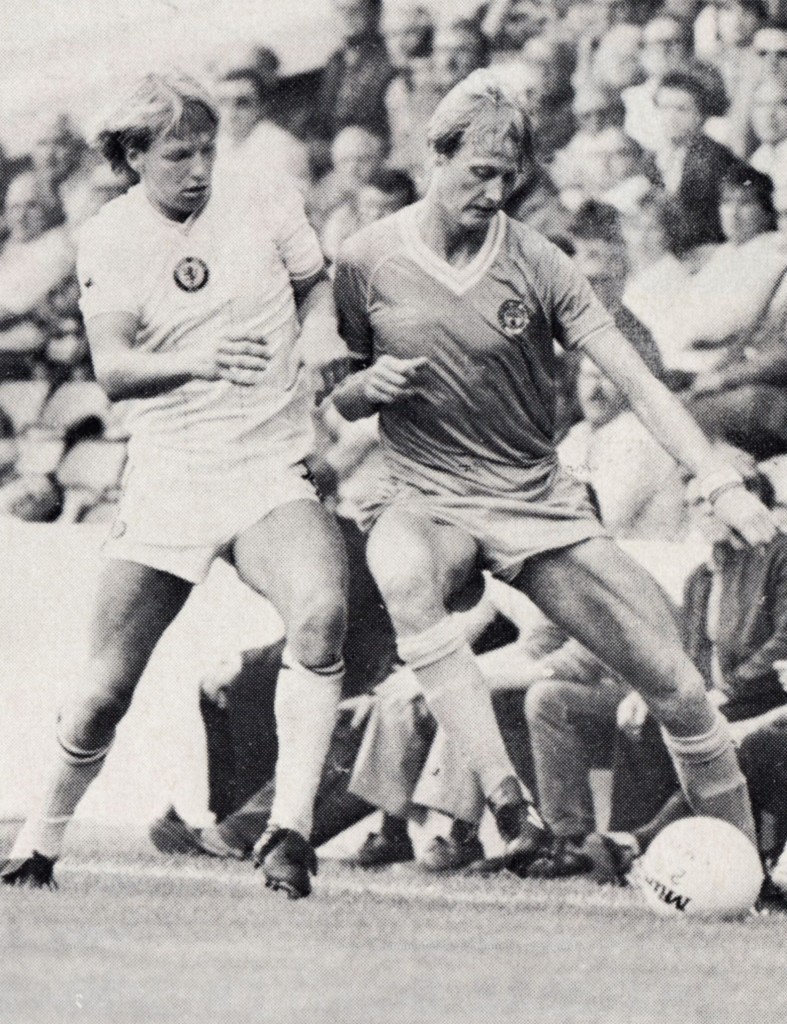 Jimmy Rimmer did have to make excellent saves from a thundering right foot shot by Graham Baker, and then Reeves and Kevin Bond twice went close. But that amount of attacking incident flattered the City performance which lacked the fire of previous weeks. An indication of City's lethargic opening was the audible chant from the fans for the appearance of substitute Dennis Tueart, a big crowd favourite, and, indeed, he did appear in the 66th minute when Bobby McDonald left the field with a badly gashed shin which required four stitches. VilIa's inspiration came from the crafty leadership of Peter Withe, who produced many deft flicks. just before the interval Withe leaped high at the far post to meet a free kick from Des Bremner on the right and his header dropped to the feet of Gary Shaw, who completed the formality of scoring. Hareide had mysteriously left his marking job on Withe, allowing the free header which caused the initial damage.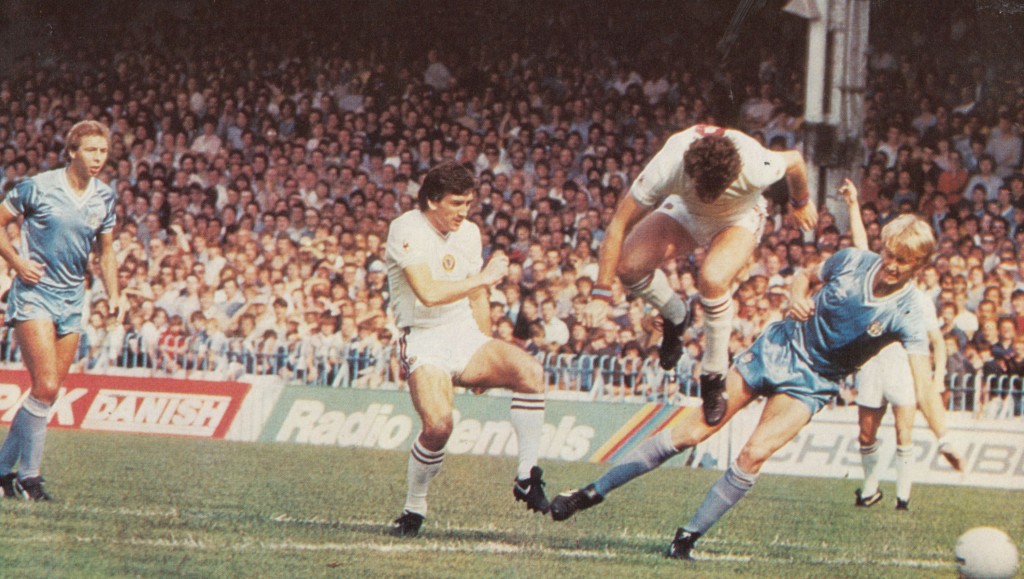 Sloppy defensive work did keep Alex Williams on his toes and he denied Shaw a hat-trick, though with 3 minutes to go the striker should have netted. Shaw casually swept past sweeper Tommy Caton and was left with only the 'keeper to beat from close in but his shot was smothered.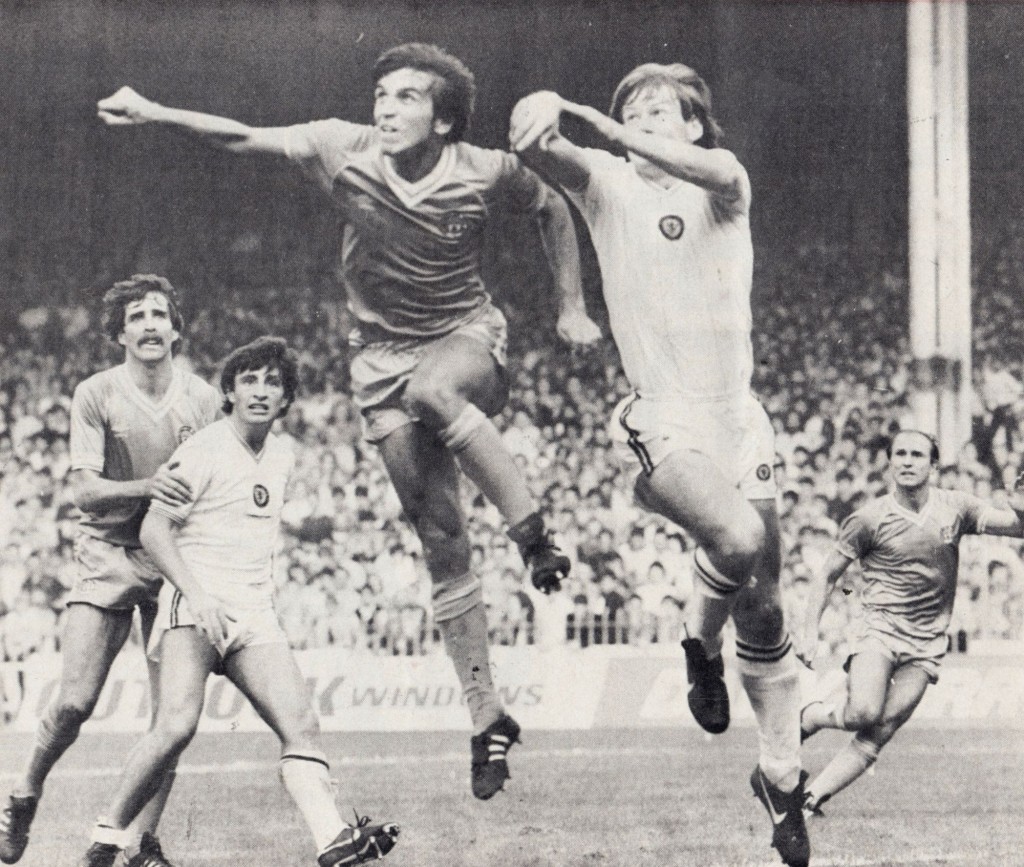 Alex Williams certainly showed enough form to dismiss suggestions from earlier in the week that the Blues were considering Northern Ireland international Pat Jennings as a temporary replacement for injured Joe Corrigan. Williams was in star form. But for Reeves it was the 14th game without a goal and even Tueart's later presence, while injecting life and urgency into City's game, failed to produce a goal. At least the shirt-sleeved fans, in weather more appropriate for Malaga than Manchester, felt happier with Tueart's appearance to try and improve the level of menace.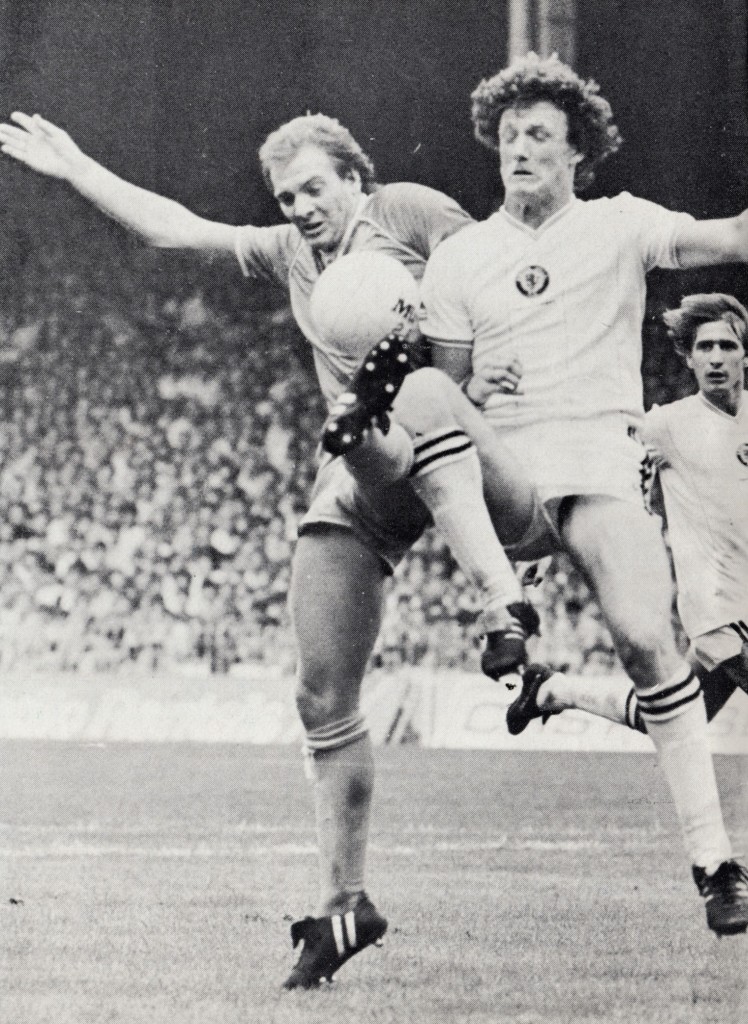 "lt was a bit embarrassing. The lads have done well and this is no time to press the panic button. But it was frustrating, wanting to get on. l could see things weren't going well. I've c   ome through my own particular trauma and been eased back into things. Now l'm dying to get one" said Tueart, adding a sting: "From No 1 to No 11 we were just too nice. There are times when you have got to be a bit cruel. lt's all very well playing nice-looking football, but sometimes a drop of blood has to be spilt if you want a game to turn your way." FROM AN ARTICLE PUBLISHED IN THE CITY PROGRAMME 29TH MARCH 1986